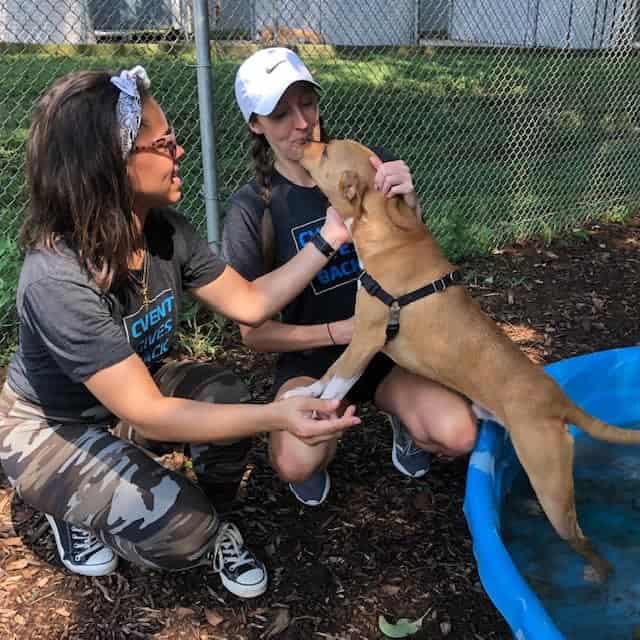 Would you like to set up a new type of team building event for your corporate team? Want to coordinate a fun gathering for your book club, wine group, or fraternity/sorority? FOHA would love to help!  
Note: For more information on Corporate Sponsorship and Workplace Giving, visit our Workplace Giving and Corporate Sponsorship page. 
How It Works
We will help you plan and schedule an event for your group.
Participants must be 18 years and older.

Minimum event time frame is 3 hours.

We have plenty of space for groups to have lunch at the shelter; some groups choose to pick up their lunch or have it catered or delivered. 

We can accommodate up to 60 participants.
Possible Projects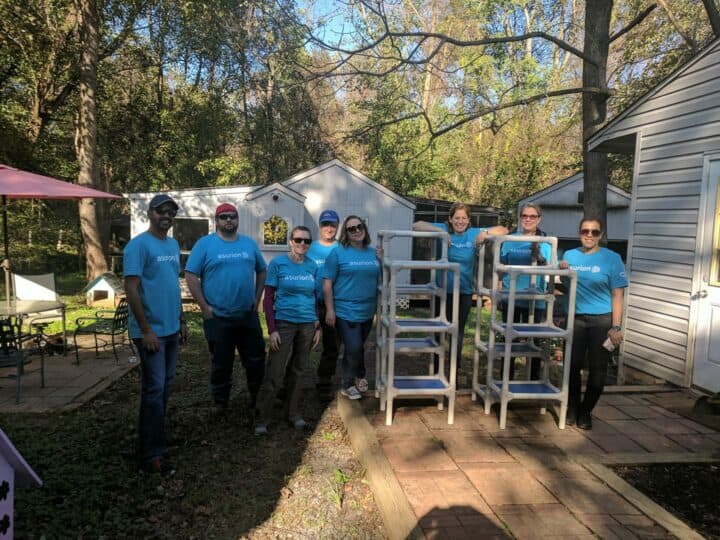 These opportunities vary depending on the size of the group, the time of year, how many hours the group will be in attendance and immediate shelter needs:
General Landscaping:

Trail maintenance and  play yard clean-up — weeding and adding fresh mulch, weeding garden beds and paved paths, trimming tree branches, mowing and edging, leaf blowing and leaf collecting

Cleaning and Organizing:

Helping to clean indoor areas, helping to wash, dry and sort/fold shelter laundry, organizing various areas of the shelter (laundry shed, maintenance shed, misc. storage areas), and misc. outdoor cleaning projects

Miscellaneous Maintenance:

Ongoing painting projects (inside and outside), wood staining and weather proofing, adding and improving small patio areas/walkways, repairing potholes, spreading gravel as needed

Miscellaneous Projects:

Washing and detailing (inside and out) our two FOHA vehicles, helping to put things together (new dog beds, furniture, etc.), performing office-related work such as filing, information gathering, and data entry
Depending on how long your group will be at the shelter, we will try to break people out of their project groups and see if they would like to walk a dog or possibly tour our catteries and do some "cat snuggling".
Please fill out this form to kick off planning for your event!