Fostering a dog or cat is one of the most selfless and gratifying aspects of animal rescue.
If you have a temporary room for a sweet furry friend in your home, please consider joining FOHA's foster team.
Only select animals at FOHA are eligible for fostering. Most of our dogs and cats are better served being at the shelter and available for potential adopters to see during adoption hours. You can select the option below to see current foster eligible dogs and cats.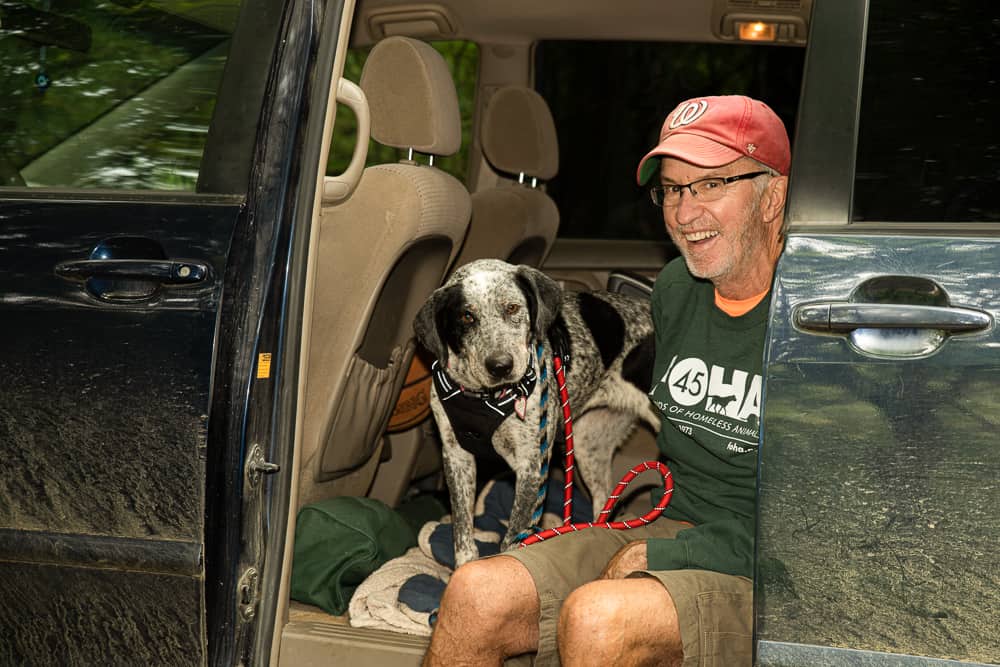 What to Expect as a Foster Family
Foster families will:
Provide food as well as shelter and lots of love for their cat, kitten, dog, or puppy.
Make animals available either in-home or at an agreed-upon location to meet potential adopters.
Promote their foster animal for adoption by posting updated photos and stories to our social media accounts and our website (assistance provided as needed).
Take foster to vet appointments as needed — kittens, puppies, and medical fosters may require multiple vet visits.
Help with training and socializing their foster pet (primarily dog/puppy foster).
Dog Foster — bring their foster to an adoption event and/or the shelter once a month.
FOHA will:
Cover medical expenses, including monthly flea, tick, and heartworm preventatives, and prescription food as required.
Assist with vacation coverage as needed.
Kitten Fostering
Foster a litter of kittens, possibly with their mom. Kittens cannot stay at the shelter so all kittens we save from local shelters must go immediately to a foster home. Kittens are not eligible for adoption until the second round of vaccinations have been completed. You should expect to have the kittens for up to 3 months.
Puppy Fostering
Foster a puppy or two, or possibly a litter of puppies with their mom. Puppies under 6 months old cannot stay at the shelter so all puppies we save from local shelters must go immediately to a foster home. Puppies are eligible for adoption at 8 weeks old, so you should expect to have a puppy foster for up to 4 months
Short-Term Fostering
Short-term fostering can range from just a week or two to multiple months. Short-term foster situations:
No Room at the Shelter — When we are asked to save an animal from an immediate need situation but have no room available on-site, we look to foster homes to take in a dog for a given period of time or until room is available at the shelter.
Quarantine — If our intake quarantine areas are full, foster homes help us save animals that we might not otherwise be able to help.
Vacation coverage — When a foster family goes on vacation, other short-term foster families often step up to take care of a foster dog or cat.
Medical — We may need a foster for animals recovering from treatable medical conditions such as surgery or dogs with heartworm.
Long-Term Dog and Cat Fostering
Long-term foster homes are for dogs and cats that cannot be best served in the shelter environment. This is a very pressing and consistent need. Animals will remain in their foster home until they are adopted (duration will vary). Long-term foster situations include:
Older animals
Animals with chronic medical conditions
Animals that may need rehabilitation, making a foster home more ideal for the animal's physical or emotional well-being
Shy, fearful, or not adapting to shelter environment or communal cattery
Puppies under the age of 1 year old (sometimes litters with mom dog as well)
Ready to help? Start here.