Our Adoption Commitment to Our Animals
At FOHA, we care deeply about the placement of our cats and dogs into loving homes where they can thrive. Our multi-step pet adoption process focuses on helping families find the best match for their lifestyle and home.  We support potential adopters through the process and may also be able to assist with the transition after the adoption is complete.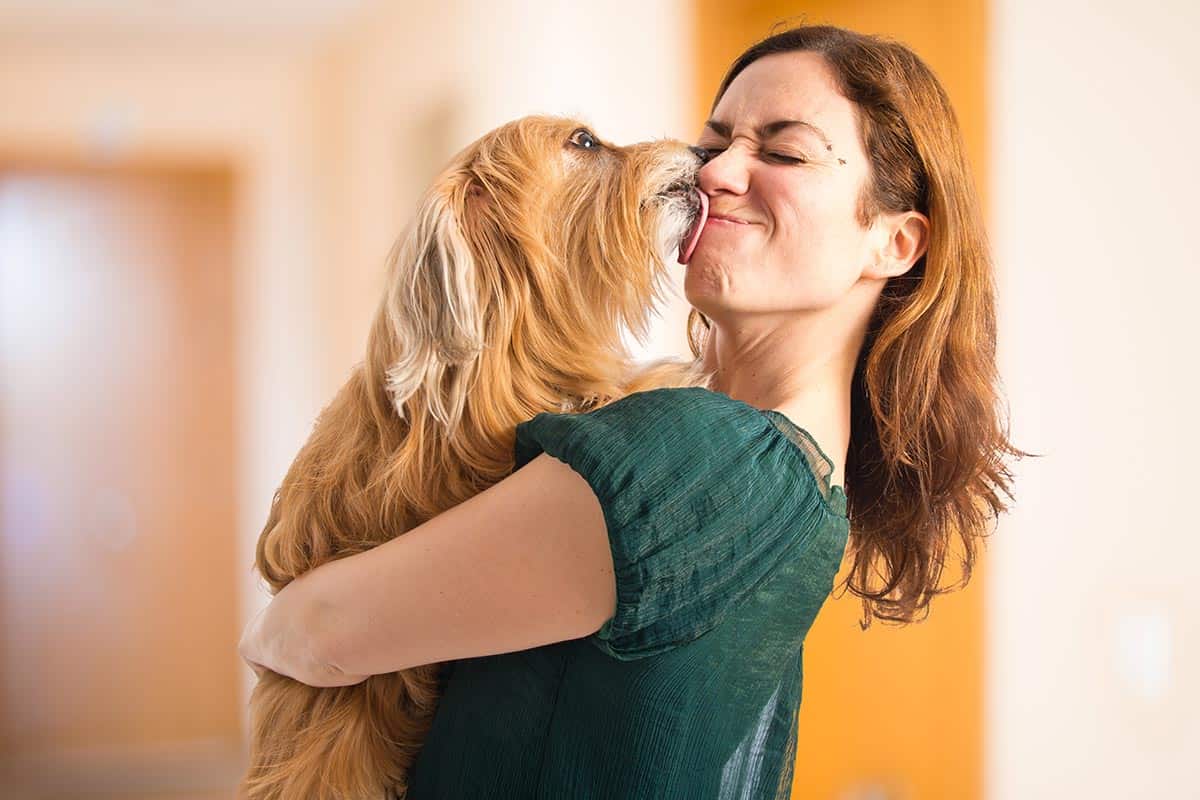 Please review prior to submitting an adoption application:
Lifetime Commitment: A decision to adopt a dog or cat means you have made a decision to care for that pet for its entire life. Please think through this extremely important decision before you apply to adopt. A pet becomes a family member. A responsible pet owner/guardian makes life decisions to include their pets. Our goal is permanent placement. For this reason, our Adoption Counselors have been trained to help you find the right pets for your home and your lifestyle.
Friends of Homeless Animals reserves the right to refuse placement of any animal for any reason.

Adopters must be at least 21 years of age.

We adopt animals primarily to families residing in the greater Washington, DC area (exceptions may apply). 

All dogs and cats adopted from FOHA must reside with you in your living space and not be left unattended outside or in non-residential buildings.

All adults of the household must agree before adopting an animal and all members of the household must meet the animal prior to adoption (exceptions may apply).

All animals presently in your care must be spayed or neutered (exceptions may apply).

All dogs and cats currently in your care must be current with rabies vaccine and dogs must be on heartworm preventative treatment (exceptions may apply).

If you are renting your home or are in a condo association, we will ask you to verify that there are no restrictions on breed or number of animals in your lease agreement.

FOHA does not adopt animals as gifts.

All animals are the sole custody of FOHA until a finalized adoption contract is signed.

If at any time after an adoption you are unable to keep the pet for any reason, the dog or cat MUST be returned to FOHA.

Misrepresentations on an application will automatically disqualify you from adoption.

On occasion there is considerable interest in an animal. FOHA will accept only one application for a pet at a time.  Any subsequent applications will be considered as a backup.

Once an adoption is approved, FOHA cannot hold an animal at our shelter longer than a week unless previous arrangements have been made.
FOHA's objective: to help you and your family find the best adoptable pet and to provide the tips and tools required to successfully transition your new pet into your home and family. Our adoption process reflects our serious commitment to matching our loved animals to their perfect homes. 
Step 1: Adopters should complete an application prior to visiting our shelter. 

(This speeds up your adoption process if you find a dog or cat you would like to adopt).

Step 2: Applications will be pre-screened. 

Step 3: Upon pre-screen approval, you will receive a welcome email with shelter visitation instructions and a liability waiver to sign (for dog adoptions).

Step 4: Visit the shelter at a confirmed appointment time (walk-ins welcome, but appointments are suggested).

Please try to bring all family members that reside in your home. 

If the pet you are interested in adopting is currently in a foster home, FOHA will work with you and the foster family to schedule a meet-and-greet time.

Step 5: Select your new family member and activate your adoption. We will review all available animal history and medical information with you prior to activation.

Step 6: If applicable, we will schedule a time for you to bring out your current dog(s) to meet your new FOHA dog. Introductions are not required for cat adoptions. 

Step 7: Vet references will be checked.

Step 8: A virtual adoption consultation by FOHA volunteers will be conducted.

Step 9: Upon final adoption approval, you will be required to complete an adoption contract at the shelter and pay the adoption fee.  

Step 10: Time to take your new family member home and enjoy your new life together!
Dog Adoption Fees
Puppy (under 1 year old): $425

Dog (1-8 years old): $375 

Senior Care Eligible Dog (8+ years old): Adoption fee waived, Senior Care Plan
Cat Adoption Fees
Kitten (under 1 year old): $175, 2 kittens for $300

Cat (1-8 years old): $150, 2 cats for $275

Senior Cat (8+ years old): $75
Adoption Fees Include - spay/neuter of animal, 4DX testing for dogs and treatment as needed, Snap Testing for cats, fecal testing and treatment as needed, other procedures as needed (for example – dental, x-rays, eye exams, skin treatments), up to date vaccinations (rabies, Bordetella - dog, distemper), 1 month flea/tick preventative, 1 month heartworm preventative (dog), slip lead (dog), and a bag of starter dry food
Shelter Location and Adoption Hours:
Shelter Location:
Shelter Hours:

Tuesday and Wednesday 4-6pm, appointments only
Friday, Saturday and Sunday 12-5pm, appointments preferred (set up after you submit an adoption application). Walk-ins are also welcome.

Meet animals at an upcoming adoption event!  Adoption Events Calendar
Questions? Contact Us 
Prepare Now for a Successful Transition
Start thinking about how to make your new pet's transition into your family and your home a success. Just imagine the process from the pet's point of view — new people, new environment, new everything = heightened anxiety and stress! Every pet's transition will be different. FOHA is here to help you plan ahead to make that transition as successful and as safe as possible for your new pet and your family. 
Please review these tips prior to bringing home your new pet.