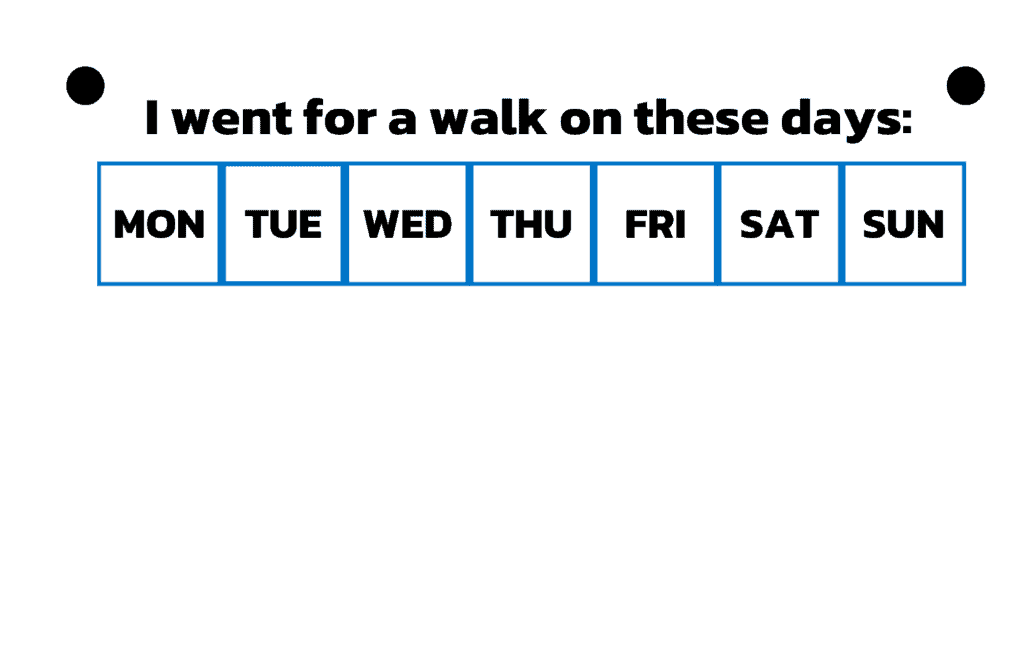 Hi Dog Walking Crew!
Our current dog walking clip system has been causing some confusion and frustration. Several volunteers have developed a new plan to simplify the system. Clips will be added to a sheet with day of the week to indicate the days the dog was walked or was out for play time. Clips will only be removed by staff on Sunday after all dogs have been walked. Monday will start with a clean sheet.
Weekday Walkers – be sure to look for dogs that have not been walked in the past day and take them out. The goal will be to get all dogs out at least once during the week and then on both Saturday and Sunday. As always be mindful of the other signs on the dog run door and only take out those dogs you are designated to walk. Staff Only, Designated Volunteer, and Senior Volunteer labeled dogs will be walked by the appropriate staff or volunteers.
If we have a day where all dogs have received a first walk, you are allowed to start second walks. Please put a second clip on the sheet to indicate the second walk.
As always, the #1 goal is to get the dogs out of their run to stretch their legs and burn off some of their energy. Using this new system we will be able to make sure more dogs have that opportunity each week.
If you have questions, please email Alison at volunteercoordinator@foha.org. Alison will also be at the shelter the weekend of Jan 30 and 31 to help with any training needs as we prepare for the switch over on Feb. 1. Until then please clip as you have been.