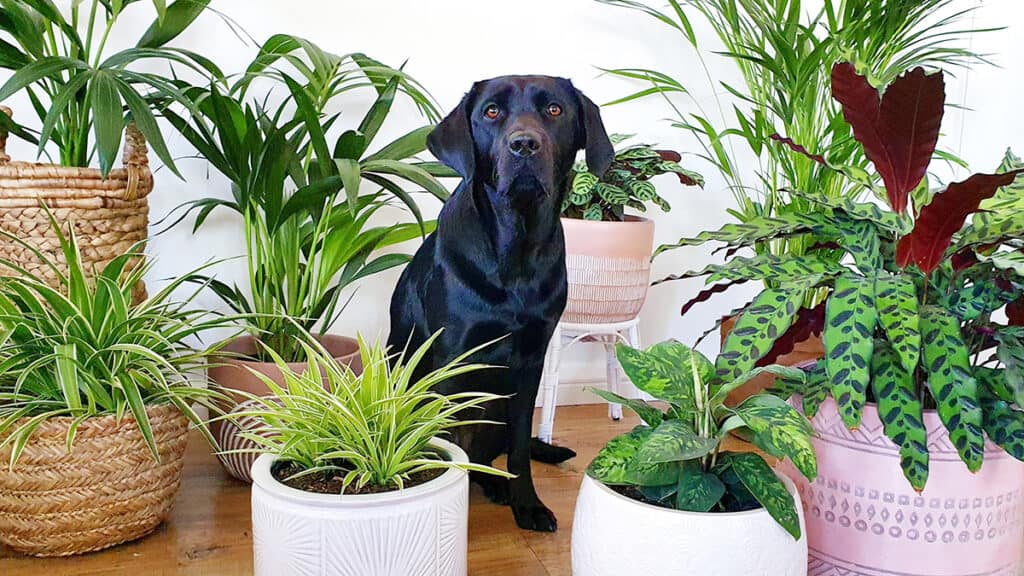 I am pulled together the following presentation for a recent event regarding pet safe plants in the home and I thought I would share my research. The one thing that I have learned is that there is a lot of nuance with plants and you really need to do your research prior to bringing anything into your home, especially if you have a highly curious pet in your home. Many dogs and cats will not give a plant a second glance, but if you have one that will get into anything you will want to be very careful. For example – Hens and Chick or Burro's-tail succulents are high on the pet safe list, whereas String-of-Pearls succulents are toxic. Below are some non-toxic and toxic plants. 
Pet Safe Plants (not a complete list)
Pet Toxic Plants (not a complete list)

Spider Plant 

Peperomia

Hens and Chicks and

Burro's Tail

succulents

Boston Fern

Herbs –

basil, parsley, cilantro and rosemary

Calathea

Ponytail Palm

Prayer Plant

Orchid

African Violet

More Information – Click Here

Lilies

Philodendron

Oleander

Aloe

Chrysanthemum

Hyacinth and Tulip bulbs

Jade plant

Sago palm

Daffodil

Asparagus fern

   

English Ivy 

Azalea/Rhododendron 

Amaryllis

Autumn Crocus

Yew

More Information – Click Here
Your pet can display a number of signs if they have eaten something toxic. Most plants in small doses will cause minor issues like stomach aches, vomiting, diarrhea, mouth sores, and drooling. Some may cause heart arrhythmia, breathing issues, neurologic signs, seizures and possibly death. If your animal is showing emergency signs, take them immediately to the closest emergency care vet. Bring information on the plant they ingested. 
The ASPCA Animal Poison Control Center (APCC) is your best resource for any animal poison-related emergency, 24 hours a day, 365 days a year. If you think your pet may have ingested a potentially poisonous substance, call (888) 426-4435.