Hello. I am Oscar. No, I do not have a hot dog named after me. No, I'm not a grouch from Sesame Street (although I do have my moments), and I'm not the messy Oscar from the Odd Couple. 
I am Oscar the hound. A redbone coonhound to be precise.
Since I am a hound, my nose leads the way on long walks. I am great with other dogs. I especially love to relax outdoors in the sun and I am house trained. I also know basic commands and take treats well. I love car rides!
While I am primarily good-natured, I can be protective of food, toys, and objects that I think are mine. I would do best in a home with no children and a strong experienced owner.
A few other things about me. I do the "Oscar dance" to make a pitch for some yummy treats. Also, I always, always have a smile on my face. I love low-key living and know a great home is out there for me.
Come and visit to see my Oscar dance, and let's get to know each other! If you have the experience and are looking for a dog to hang out on the back porch and bath in the sun. I am the Oscar for you.
Since I have reached my golden years, I am eligible for the Senior Care Plan (learn more here). If you have additional questions, please use our Contact Us form and select Senior Care Plan Questions.
Oscar is sponsored by Amy Turner – Oscar, a truly special boy.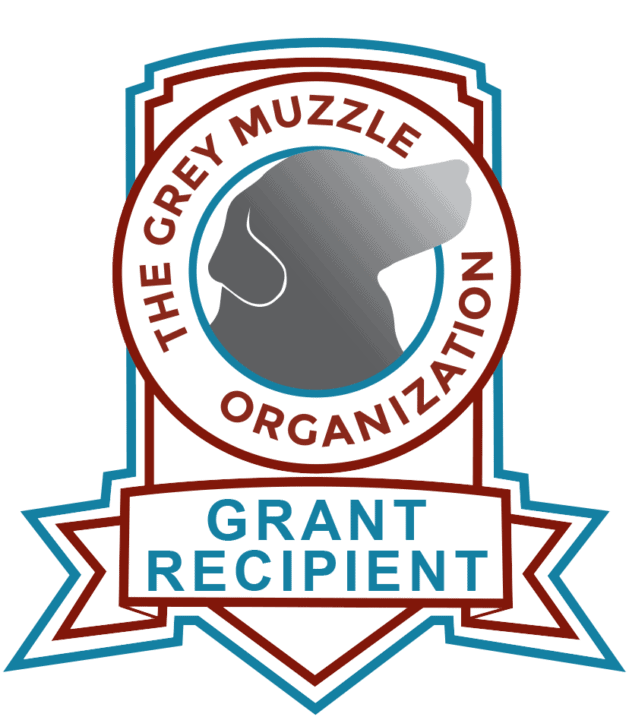 Oscar is supported by a grant from Grey Muzzle Organization.