🐾 Hi there! My name is Blair, and I'm on a quest to find my forever home! 🏡
Let me tell you a little bit about myself. I'm a lovely lady, a boxer mix with a heartwarming underbite that adds an extra dash of charm to my already adorable self. When you first meet me, I might seem a bit shy, especially when it comes to touch, but trust me, it doesn't take long for me to warm up and show you just how sweet and loving I can be.
I had a bit of a slow start, taking a minute to come out of my shell, but now that I'm feeling more comfortable, I've become a true bundle of joy. The volunteers say I have a knack for stealing hearts with my playful and friendly nature. I absolutely love to play, and you might catch me having the occasional case of the zoomies! Keeping me calm might be a bit of a challenge, but hey, who can resist a dog with so much zest for life?
I'm great on a leash, so we can take leisurely strolls together, exploring the world and enjoying each other's company. Once I trust you, I promise to be your loyal companion, showering you with affection and stealing a few extra pets whenever I can.
If you're looking for a furry friend who adds a touch of excitement and a whole lot of love to your life, look no further. I'm Blair, ready to bring joy, laughter, and a whole lot of tail wags to my forever home. Will you be the one to give me the love and care I've been waiting for? Let's embark on this adventure together! 🐾💕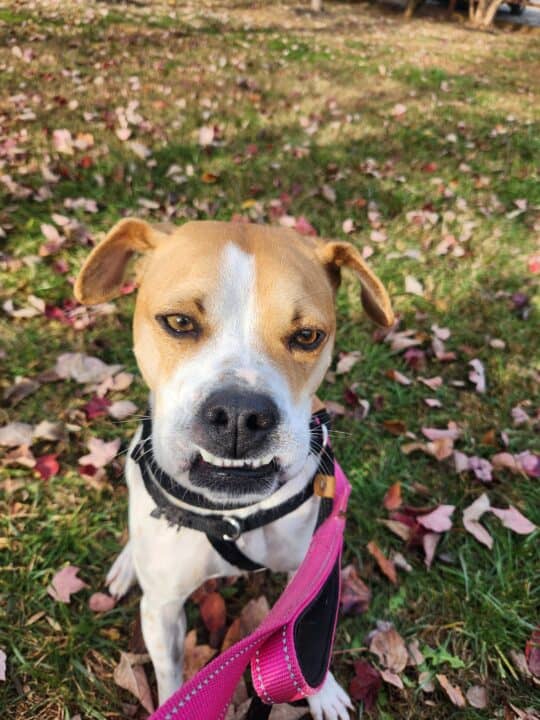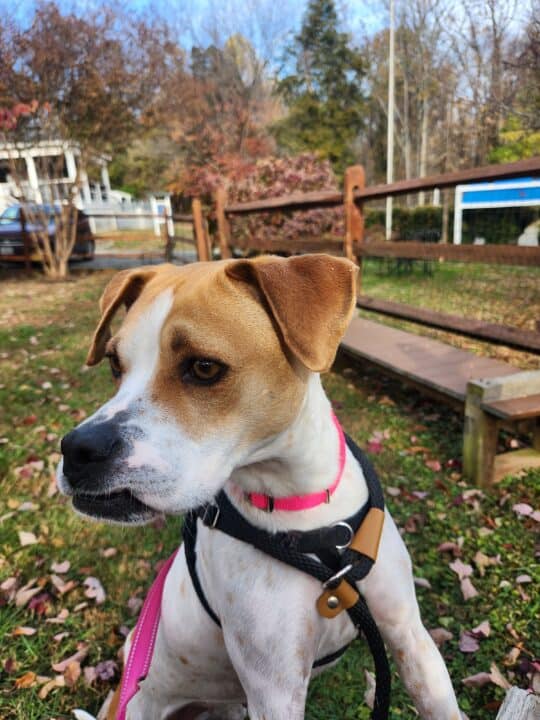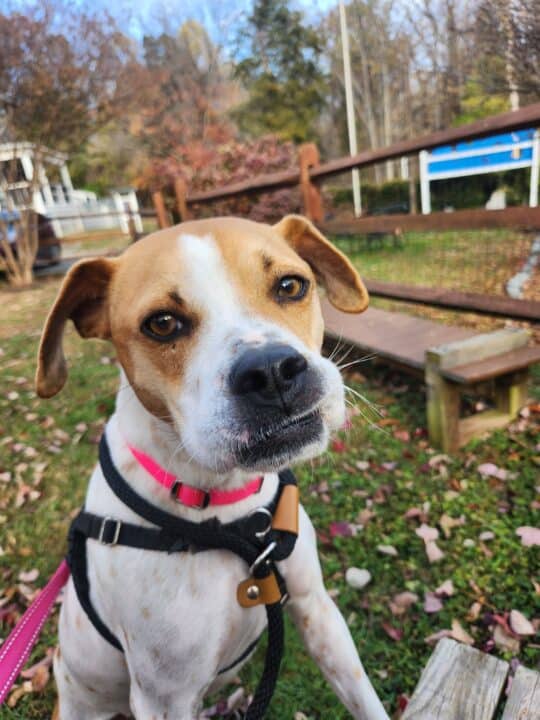 Blair's Medical Information
I need one more heartworm injection to clear my heartworm infection.