---
Hello everyone! It's me, Aspen, and I'm here with an update on my incredible journey. I'm eager to share even more about myself and the amazing progress I've made.
First and foremost, let me tell you about my latest achievements. I'm a playgroup superstar! I absolutely thrive when surrounded by my furry friends, and I've become quite the social butterfly. The folks here at FOHA have taken me on offsite hikes with different volunteers, and let me tell you, I've impressed them all. I excel in the car, always ready for a new adventure.
Being a true hound at heart, I absolutely adore sniffing and exploring. It's as if the world opens up before me with every new scent. And the best part? Even when I catch a scent that piques my interest, I'm still a breeze to walk. I have this happy trot that just can't be contained when I'm out on a walk with my favorite people. It's pure joy in motion.
Now, I want to be transparent about some challenges I face. You see, my past abuse and the unfortunate incident of being shot have left their mark on me. That's why I'm searching for a very understanding and compassionate home, a place where I can work through these behaviors with patience and support. But let me tell you, I am worth every ounce of effort and time.
The fantastic folks at FOHA are committed to helping me find my perfect match. They are willing to work with any adopter and even offer assistance in paying for a behaviorist. Together, we can help me regain trust, rebuild my confidence, and unlock my full potential.
So, if you're ready to open your heart and home to a special hound like me, I promise to shower you with gratitude and loyalty. With your understanding and guidance, I know I can overcome my past and embrace a bright and happy future.
Let's embark on this journey together, where we can create a safe and loving space for me to heal and thrive. I'm longing for a forever home filled with compassion, patience, and understanding—the kind of home where I can truly blossom into the good boy I know I can be.
Don't hesitate to reach out to FOHA if you're interested in giving me, Aspen, a chance. They believe in me, and they'll be there every step of the way to ensure our success. Together, we can make a world of difference, one paw at a time.
Enjoy some pictures of me on an offsite hike with some FOHA alumni!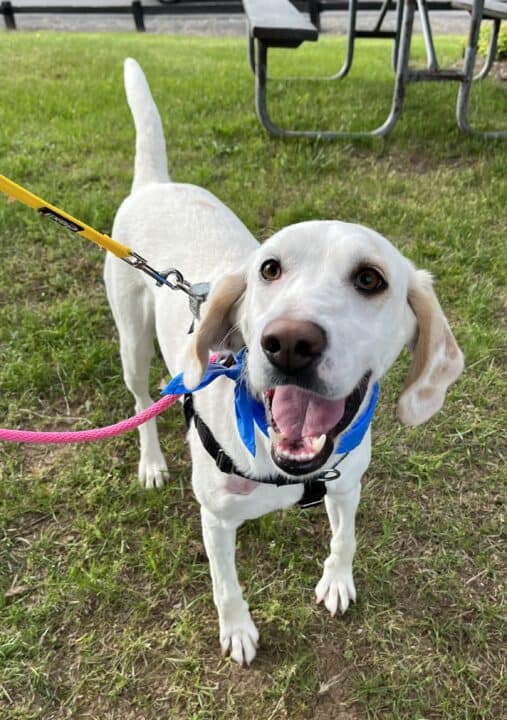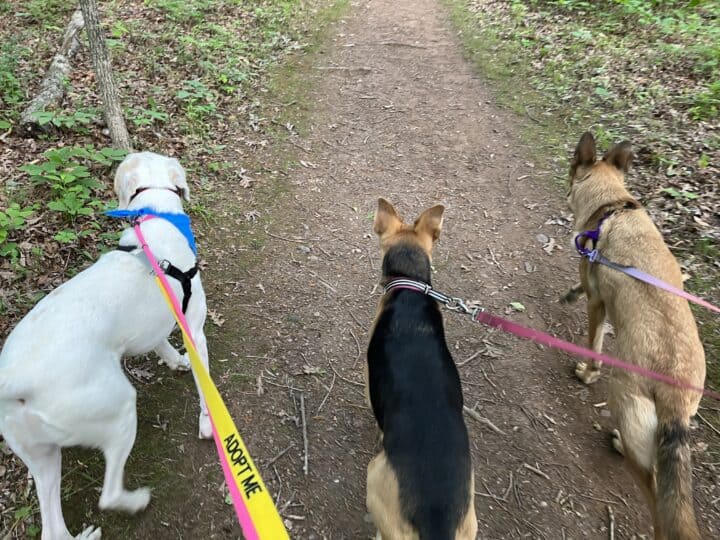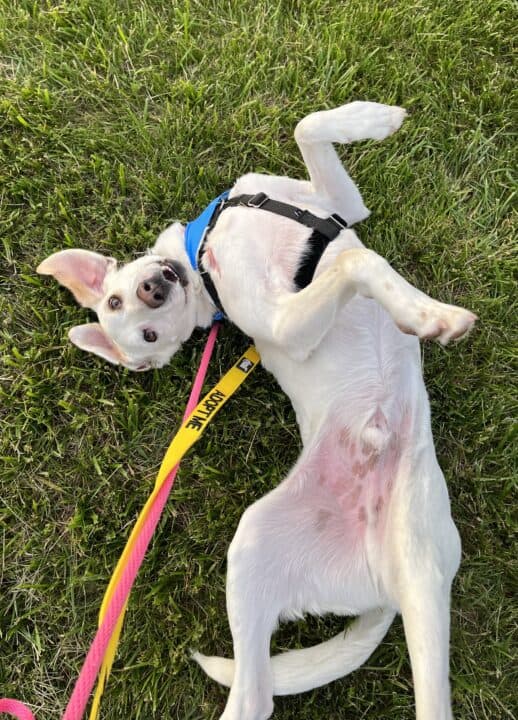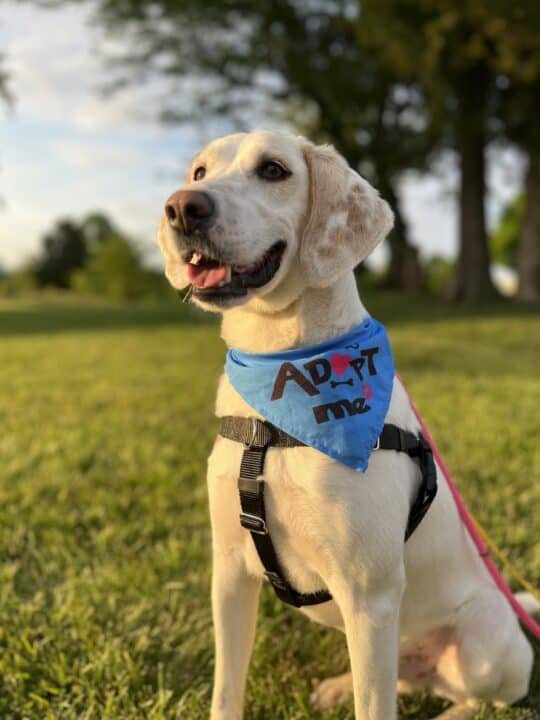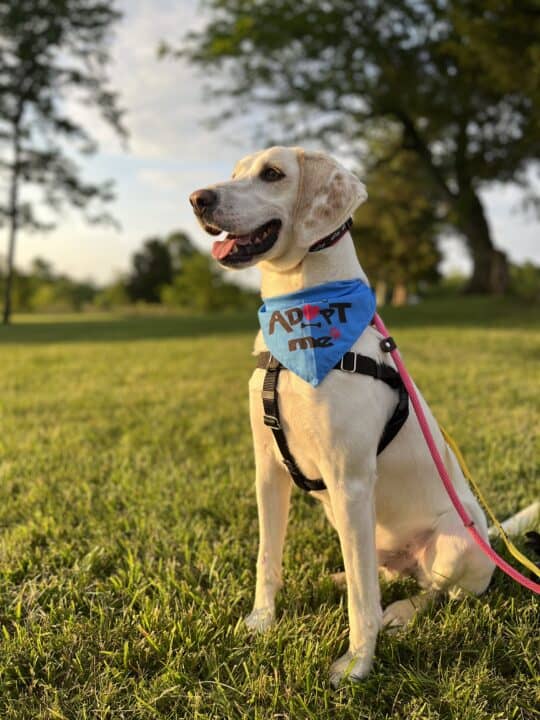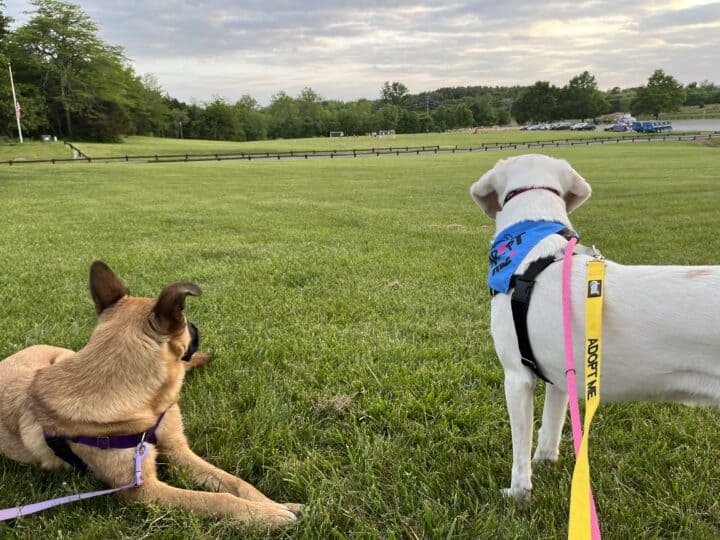 Aspen is sponsored by Amanda Stern in Loving Memory of Daisy Rae, 2.14.08-4.27.23. I wish Aspen a speedy adoption. I'm eternally grateful to FOHA for rescuing my dog Daisy Rae. I didn't believe in fairy tales until I walked into FOHA and found my soulmate. Together we enjoyed 15 years of love, laughter and priceless memories.