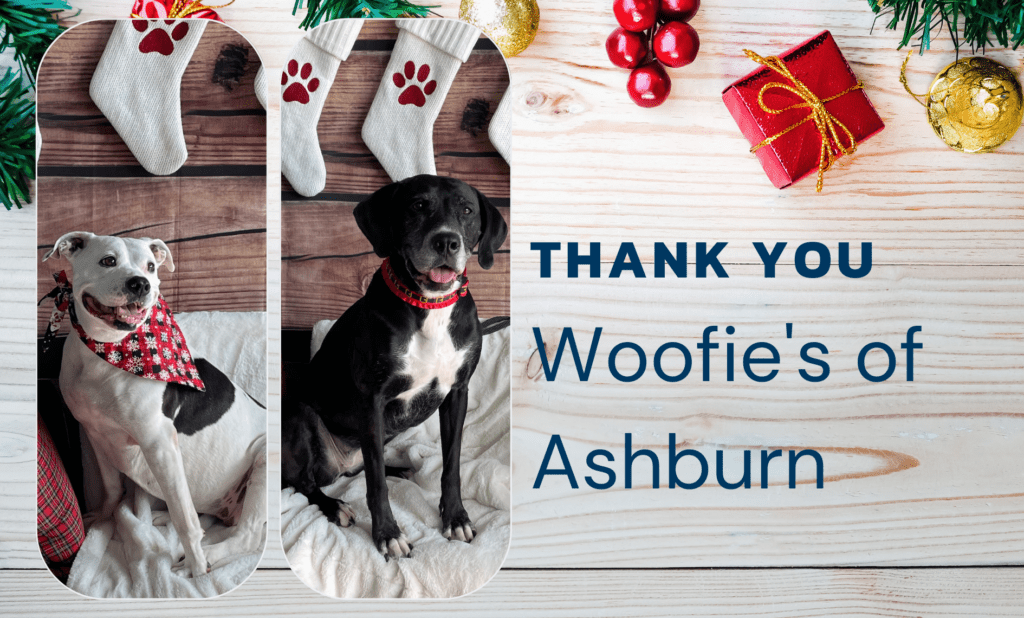 A special thanks to Woofie's of Ashburn for choosing FOHA to be the recipient of the 9th Annual
Paws and Claus Charity Event. The event raised $7,000 and has provided funding to feed dogs
and cats at the shelter for over three months. Thank you to Ellen Zangla for donating her
services and to Peter Scott, the caricature artist, for drawing the dogs! We even got to meet
Jessie and Bella, FOHA alumni, who were there to get their photos taken for the holidays.