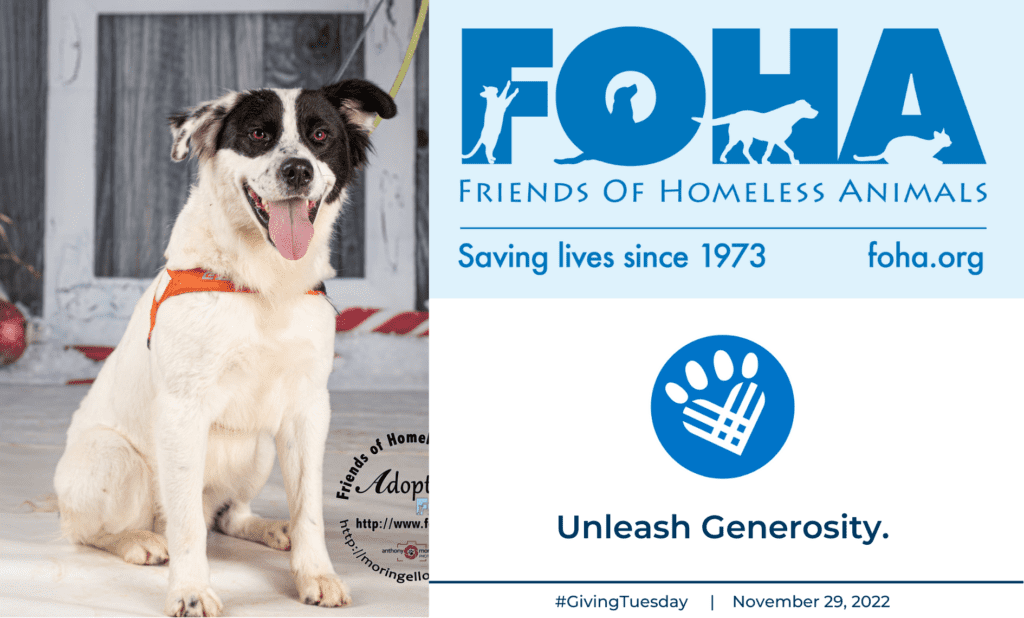 WE NEED YOUR HELP!
Help us raise critically needed funds this holiday season by setting up a fundraiser on Facebook or Instagram, participating in our Facebook fundraiser, or giving direct on our website. 
Inflation is causing more owners to turn their pets into shelters because they can't afford to take care of them.  But fewer people are adopting so overcrowded shelters are pleading with FOHA to take in dogs and cats before they're euthanized. 
Want to know where your money might go? $24 covers heartworm, flea, and tick preventative for one dog for a month, $48 covers vaccinations for a cat or dog, $124 provides food for the dogs and cats in FOHA's shelter for one day, and $300 covers spay or neuter surgery for a cat or dog. With your help, we can raise money to rescue more animals at risk of losing their lives.
Interested in having your own Facebook fundraiser for FOHA? We have tips on how to ask for donations, when to post and holiday animal photos and can help you set up your fundraiser.
Contact Stacey Gimbert  president@foha.org or Heather Lucas heatherlucas@foha.org
Research shows friends and family are more likely to donate to causes supported by people they know.  That's you!