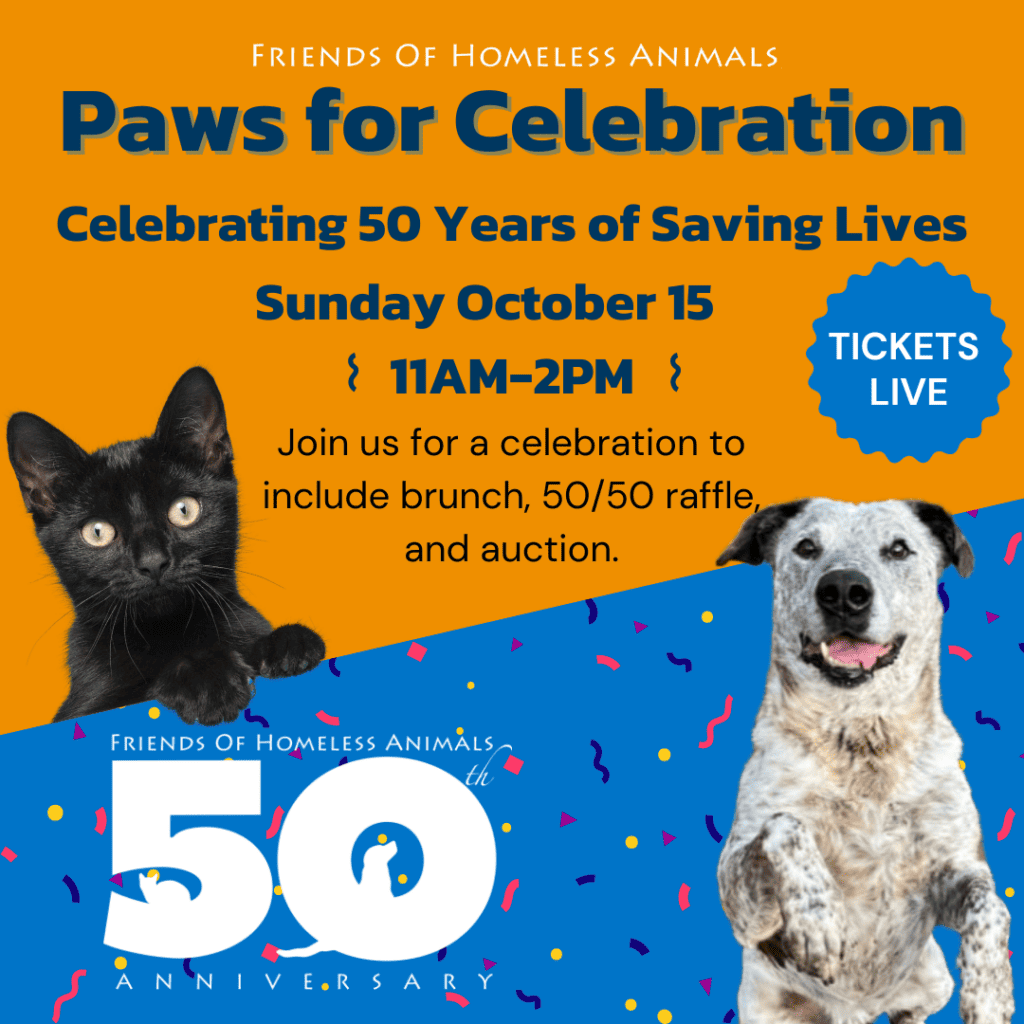 You're Invited: FOHA's Paws for Celebration Brunch Event! 
We're thrilled to invite you to FOHA's Paws for Celebration brunch event, a gathering that's all about commemorating a whopping 50 years of compassion, love, and life-saving efforts! 
Date: Sunday October 15, 2023
Time: 11:00 AM – 2:00 PM
Location: Clyde's Willow Creek
What's in Store for You:
Brunch, Mimosas, and Music: Raise your glass to 50 years of saving lives and to a brighter future for dogs and cats. 
Annual Shop for the Shelter Auction: Our annual Shop for the Shelter Auction is back, offering you the chance to bid on a variety of fantastic items. The auction will be hybrid this year, with the opportunity for you to bid starting September 24 then closing at the event on October 15, 2023, giving you a chance to bid either in person or through our website.
Tickets: We've got a treat for early birds! Snag your tickets now at a limited quantity early bird special. Don't miss out on this exclusive offer to be part of FOHA's Paws for Celebration event! 
Let's come together to celebrate 50 incredible years of saving lives, creating memories, and looking forward to an even brighter future. 
See you there, ready to brunch, bid, and celebrate 50 years!