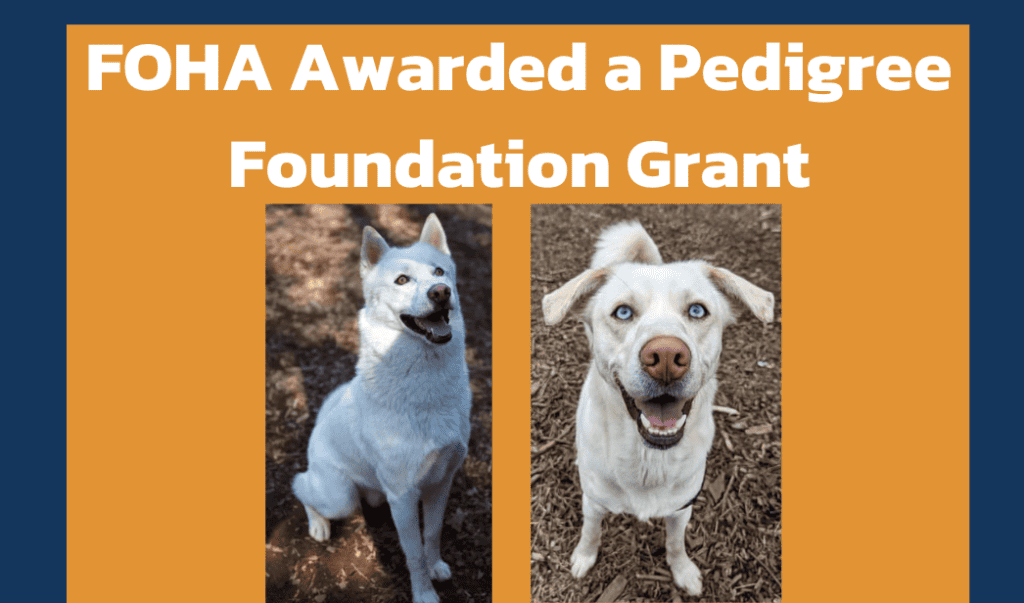 Every dog deserves a chance at a forever home. That's true no less for dogs with slight to severe behavioral issues that can slow down the adoption process. To address this need FOHA has developed a tiered volunteer training program that gives us humans the tools to support a dog's unique journey toward positive behavior. 
We are not alone in seeing the power of this unique approach to positive behavior support. FOHA has been recognized by Pedigree Foundation for its volunteer training program with a $15,000 grant. The funding will go toward supporting this program that helps volunteers learn to address behavioral issues consistently, confidently, and effectively. We are one of only 31 shelters awarded grants for 2023.
FOHA and Pedigree Foundation share the commitment to finding dogs' forever homes as quickly as possible and ensuring the dog is well prepared for a new family to decrease the risk of surrenders. Formed in 2008 by the makers of PEDIGREE® food for dogs, PEDIGREE Foundation is an independent 501(c)3 non-profit organization dedicated to helping dogs in need find loving homes by supporting the good work of shelters and dog rescue organizations throughout the country. You can find out more about them at pedigreefoundation.org.