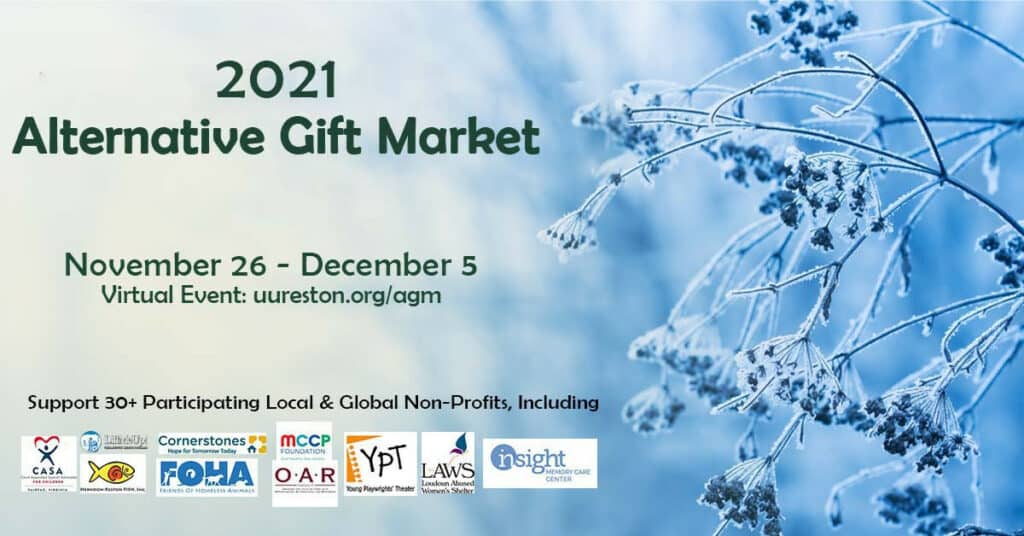 Experience the joy of socially conscious gift-giving at the 2021 Alternative Gift Market (AGM). The AGM is a convenient, one stop experience to make your own charitable contributions or donations in lieu of traditional holiday gifts.
Visit the web site at http://www.uureston.org/agm to review and choose from 60+ predetermined donation packages from Friends of Homeless Animals and other local and global organizations. With every purchase, you will receive a festive gift card, an insert describing the beneficiary organization, and a receipt for tax purposes.
This year's Alternative Gift Market and Craft Fair is a virtual event, accessible from November 26 – December 5, at http://www.uureston.org/agm.