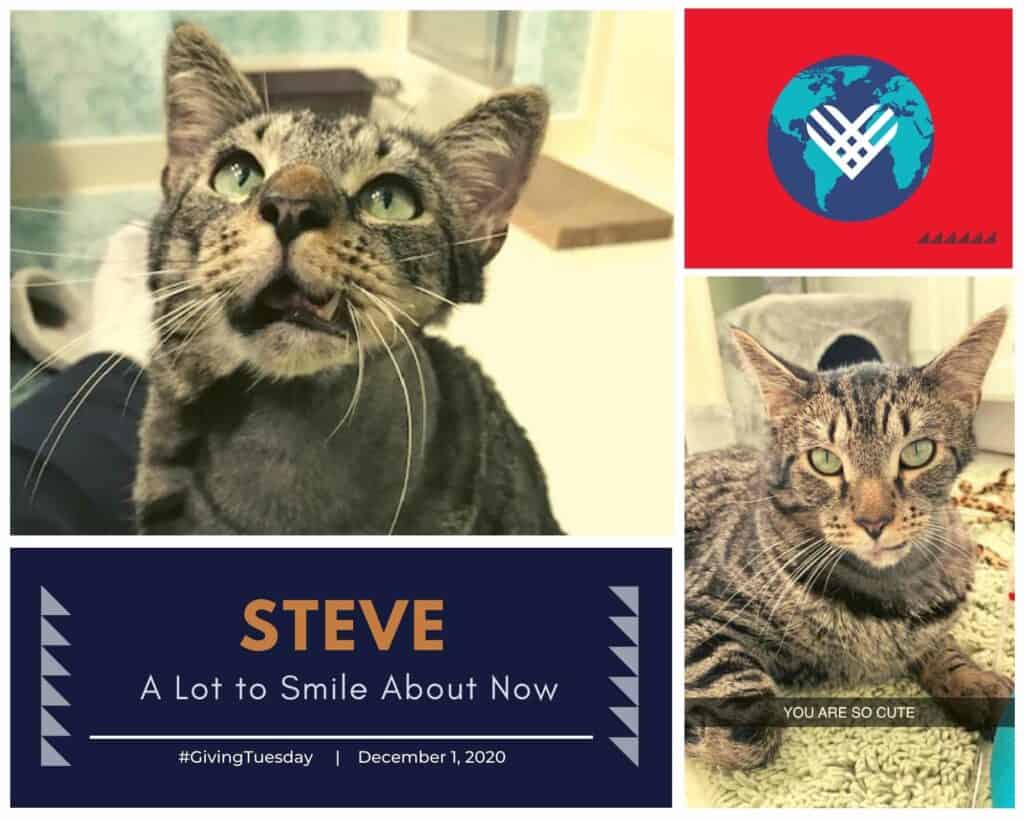 Upon arrival at FOHA, it was obvious that Steve had suffered serious injury in his young life. His crooked jaw and severe gingivitis were impacting his ability to chew. But Steve is obviously one tough cat. During his intake exam and subsequent oral surgeon evaluation, X-rays revealed old injuries: his jaw had been broken in two places and his skull fractured. Because of the chronic nature of his injury, the prognosis for repairing the fracture was poor. Considering how well Steve was doing otherwise, our vet team elected to remove teeth that were interfering with his bite and forego repairing the fracture.
During his dental surgery, it was discovered that Steve had many issues impacting his ability to close his mouth. Several teeth were pulled in a 5 hour surgery. In spite of all his surgical challenges, Steve did very well.
Steve still has more dental evaluations and possibly more surgery ahead of him. He will be re-evaluated in early 2021 to see if his bite has improved. Though Steve has been through so much, you would never know it upon meeting him. He is such a sweet, loving and gentle boy!
During his stay at the animal hospital, Steve found his forever home! The vet assistant that cared for him before and after his surgery fell in love with him and submitted an adoption application before he even left the hospital. Thanks to the support of our donors, FOHA is able to provide the needed medical care to Steve and other injured animals. FOHA will continue to support Steve through an additional surgery before he is officially adopted by his new family.