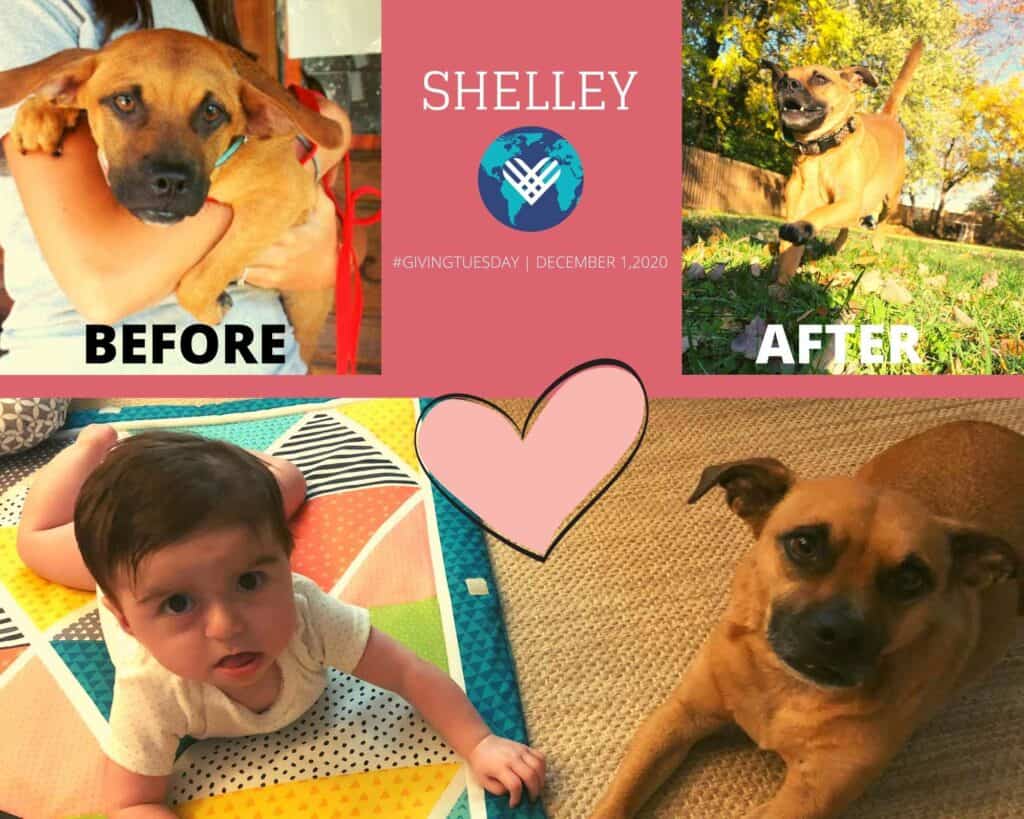 A great feel good story this season of giving! Shelley's story will give you "all the feels".
Shelley was part of a litter of 5 puppies that were destined for euthanasia to make more space in the shelter where they were housed. Luckily, FOHA found them in the nick of time, and brought them in as part of a massive intake of 18 puppies.
According to her new family, they had only planned to foster Shelley, but from the second that nervous little puppy came into their lives, they couldn't give her up. Shelley has been through all of their major life milestones. She was included in the wedding topper and the best by far is that she is now a big sister after the birth of the first human child. Shelley and her new sister are the best of friends and absolutely love each other. Her family is thankful every day for having Shelley in the family.