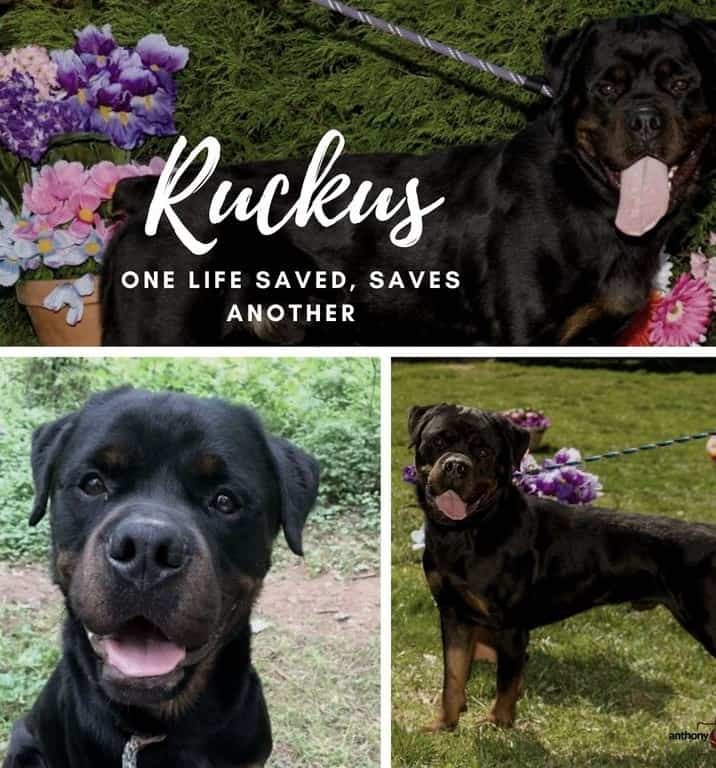 When we use the phrase "paying it forward" it often means paying for the person in line behind you at Starbucks. Sometimes though, it has a far greater significance.
On February 16, 2020, FOHA dog Ruckus did just that. While out on a walk with his current foster, Katy, they were approached by a Fairfax County Police Officer who was out searching for a missing elderly woman. The weather was cold, and the missing woman was not dressed in weather-appropriate clothing, so there was considerable concern for her well-being. After speaking with the officer, Katy continued their walk. Katy started to go in a familiar direction but Ruckus, perhaps sensing something, pulled Katy in a new direction. He pulled her down an embankment where Katy saw the elderly woman on the ground. Katy quickly realized it was the missing woman, called 911 and then flagged down a passing police officer. Other first responders quickly arrived and transported the elderly woman to a nearby hospital for treatment.
Katy followed up to inquire about the woman's health later in the week and learned that she was in good health and recovering from her ordeal. She was informed that if the woman had been out in the elements for much longer the outcome of this story could have been very different. Hooray for Ruckus and Katy!
The reason Ruckus is in foster is because he has a congenital heart defect, which requires medication and regular monitoring by a specialist. Not all rescues are willing or financially able to help a homeless Rottie mix with a heart issue, but FOHA has ensured his health and happiness and placed him in a loving foster home where he is thriving. In this case, our commitment to saving animals and keeping them healthy not only saved Ruckus' life, but also a human life.