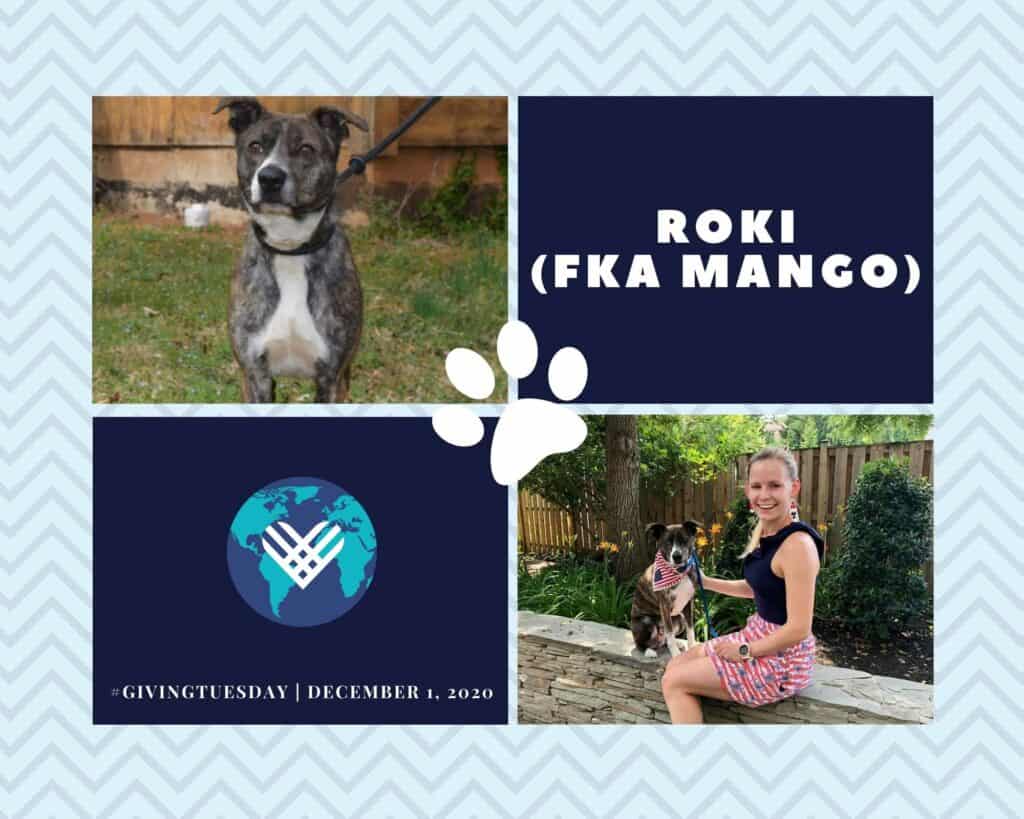 In 2020 the entire animal rescue community saw a huge increase in demand for dog and cat adoptions due to COVID-19 lockdowns and work from home restrictions.  FOHA was no exception.  People quickly realized a new pet could provide companionship and support through an uncertain time.
Mango, now Roki, was adopted in April this year after what can be described as a love at first sight experience with his new mom and dad.  They knew right away that this was the dog they had dreamed of for so long. His adoption during the pandemic proved to be critical in helping his family cope. Roki's mom says, "Through the pandemic, he has calmed me and channeled my energy (I'm a very social and on the go person, which is tough during a pandemic). We love going on family runs, hikes, and trips with him. We recently took him on his first 10-mile hike and he loved it! He's the best dog who loves just being with us and around our families. I will be forever grateful to FOHA for taking care of him until we could provide him the forever home he deserves."
Just like Roki, so many of our dogs and cats have helped their families navigate this crazy year. They have made a difference for us!