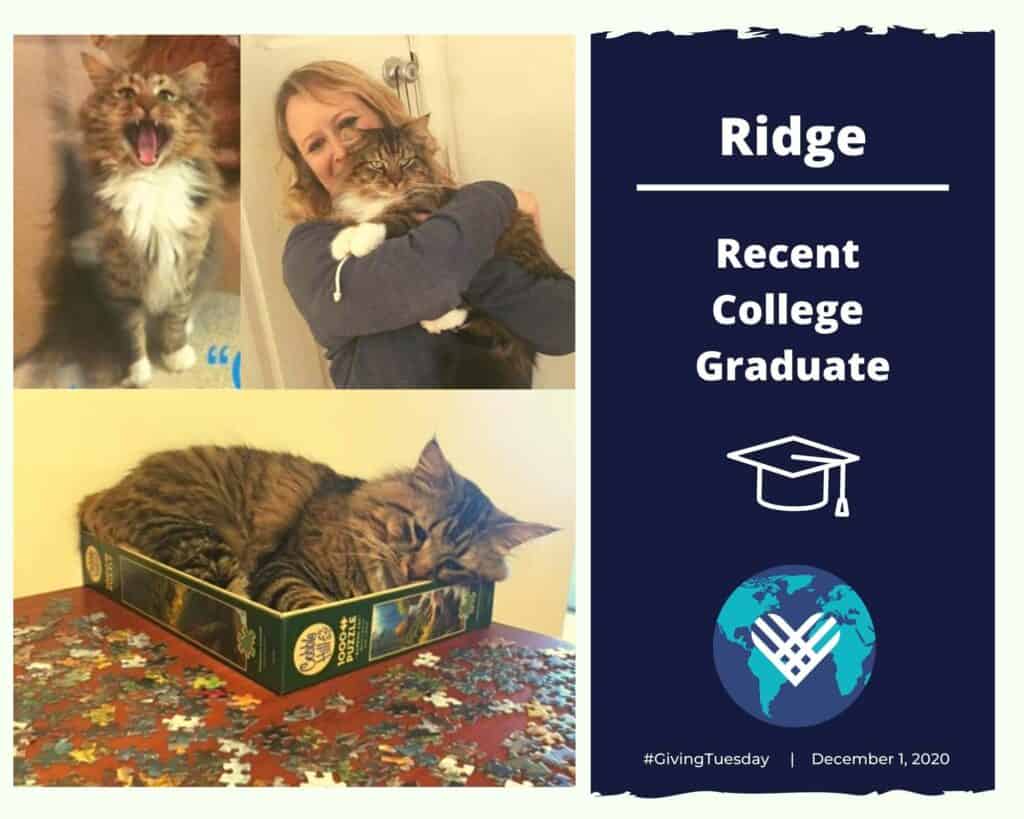 Ridge had been living life on the streets as a stray when he was trapped on the grounds of Blue Ridge Community College. The school's Veterinary Technology students treated him for internal parasites, ticks and severe neck wounds. When Ridge tested positive for FIV, it became clear that finding a home for him would be extremely difficult. Everyone wanted to save Ridge from the fate of most FIV+ cats; they are often euthanized.
Luckily, FOHA heard about Ridge's plight and took him into its FIV+ Cattery for medical care and adoption. FOHA is one of a handful of rescue shelters in Virginia that consistently rescues cats testing positive for FIV. Our program has proven successful at saving FIV+ cats from being euthanized and finding them caring homes.
Ridge wasn't with FOHA for long. His gentle and loving ways won over many potential adopters. He now enjoys a new life with a loving family and two feline companions. He's considered to be "one cool cat" because of his laid-back disposition. 
His new family says he is a bright spot in 2020 and are so happy they found him with FOHA's help.