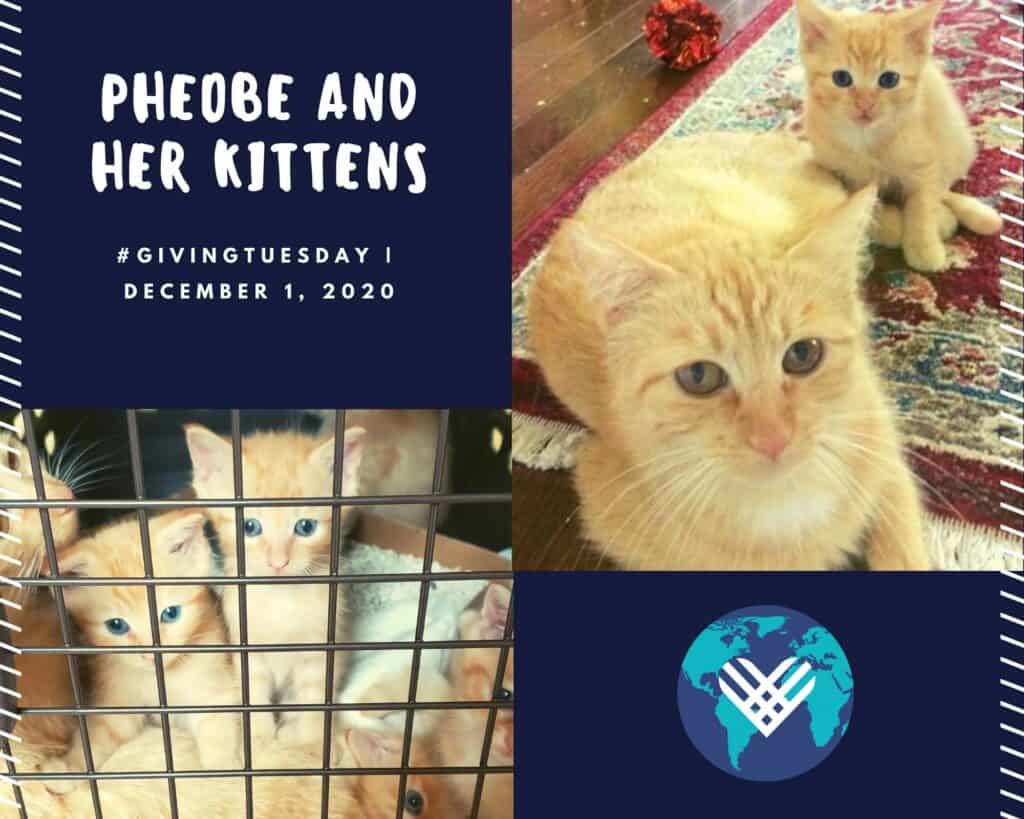 Imagine being a new mom and suddenly finding yourself dropped off in a scary place with new people, sounds and cages.  At only 11 months old Phoebe found herself trying to care for a brand new litter of kittens in a loud shelter due to no fault of her own.  Fortune played its hand though and she was quickly transported to FOHA where she was able to raise her new litter of 5 rambunctious kittens in a loving foster home.
Phoebe and her litter; Wren, Dove, Robin, Hawk, and Jay were the lucky ones. FOHA was able to save their lives, provide them the medical care they needed and find them all loving homes where they no longer need to be scared.
Interested in adopting one of our amazing cats? Check out their profiles here!