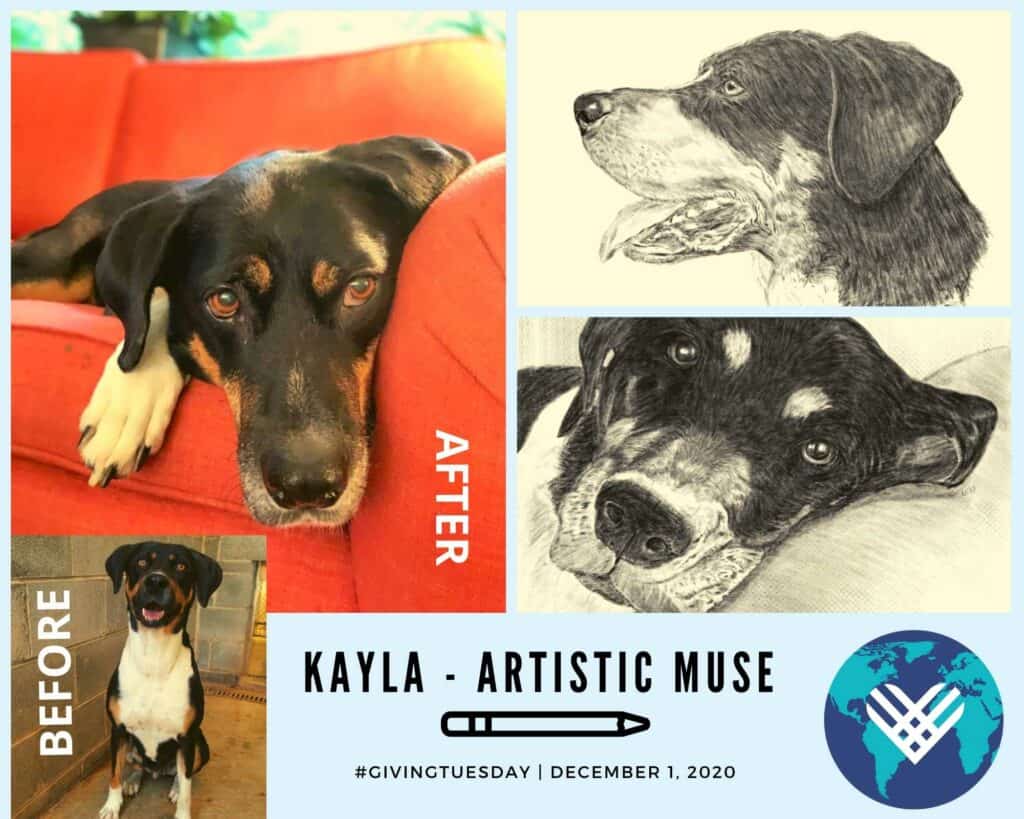 Kayla turned 10 on November 9, 2020.  It's easy to say that this was her very best birthday! This lucky girl finally found her forever home earlier this year after waiting many, many years at FOHA.  FOHA is fully committed to providing a loving, long term home for our animals for as long as it takes.  
Kayla's new mom writes – "seeing "Cakes" (Kayla's new nickname) emerge from her protective shell has been such a treat, like watching a time-lapse film with a happy ending. She's taken possession of her full self now, an affectionate, playful little soul who acts more like a 3-year-old than a sleepy senior. I couldn't love her more."
Happy endings like this are the reason we do what we do every day! Please help us continue to provide a safe place for our dogs and cats as they wait for their very own family to come up the road.  Let's make a difference in their lives!