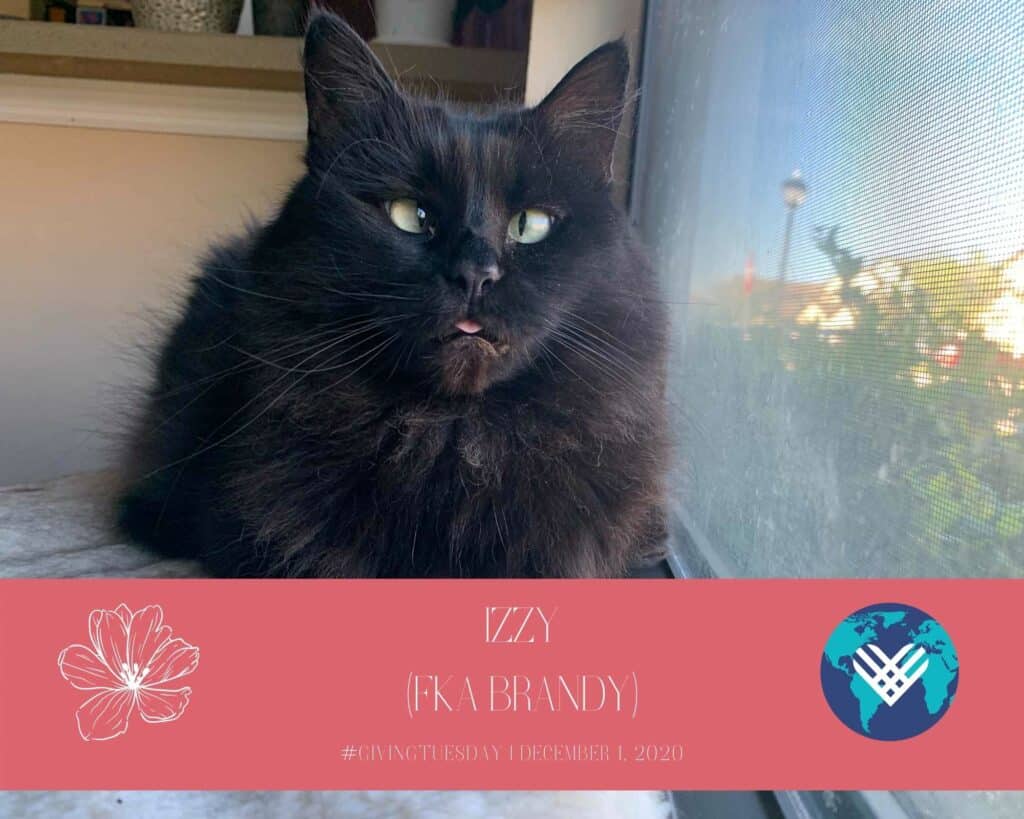 Izzy (FKA Brandy) came to FOHA in the Fall of 2015 as a scared, shy girl that spent 99% of her time on the cattery screened-in porch.  She wanted little to do with the people and preferred her alone time. Even so our staff and volunteers fell in love with her and each took the time to talk with her and spend time with her. Over the years she began to mellow and on quiet days her favorite volunteers were able to coax her out with chicken and were able to pet and comb her – which she loved! 
One day in 2019 a family inquired about adopting "Brandy". We told them about her shyness and they were not deterred.  They came out for 2 months to get to know her and allow her time to get to know them. And to our delight, it was a match!  
Izzy has been home now for over a year and her new family writes – "We adore her. She's claimed her very own spot in the dining room window. She's come so far since being adopted. We can now pet her on a regular basis without her being scared."
Thanks to the love and patience of our staff, volunteers and her adoptive family – Izzy is thriving! FOHA is so special because we allow our animals whatever time they need to find their forever homes.