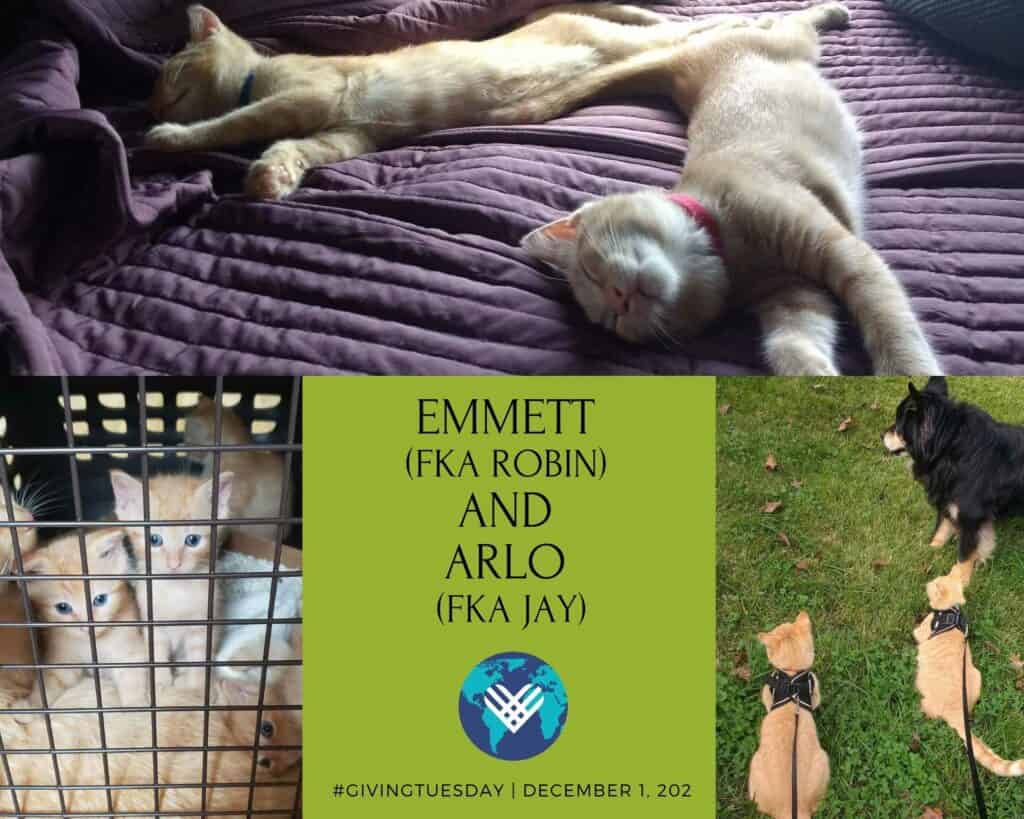 We hear so many stories of how our adopter's lives have been enriched by their FOHA pet.  Here is the story of Emmett (FKA Robin) and Arlo (FKA Jay), as told by their adopter.
I was turning 63 this year, my sons were grown and I lived happily by myself in the suburbs where I was working full time from home. Boy, the house was quiet! So in my free time I researched pet adoption sites looking at cats and kittens. Like any good professional I did my analysis…would a cat get along with my senior dog, where would I put the litter box, did I have the energy for a kitten.
Of course all of my concerns were wiped away in a single click when I saw the creamy apricot kittens with the huge blue and amber eyes. Because FOHA recommends adopting kitten pairs, two identical kitties came home with me. 
Quirky, stubborn, eager, playful, crazy, affectionate and clever problem solvers…that's what i got with my kits, Emmitt and Arlo. When I think back, I am reminded of a dream I had over 30 years ago in which I had an orange cat named Emmett who talked to me. Though Emmitt and Arlo haven't started speaking, we are definitely lovingly bonded. Thank you to FOHA for helping to bring these amazing guys into my home.