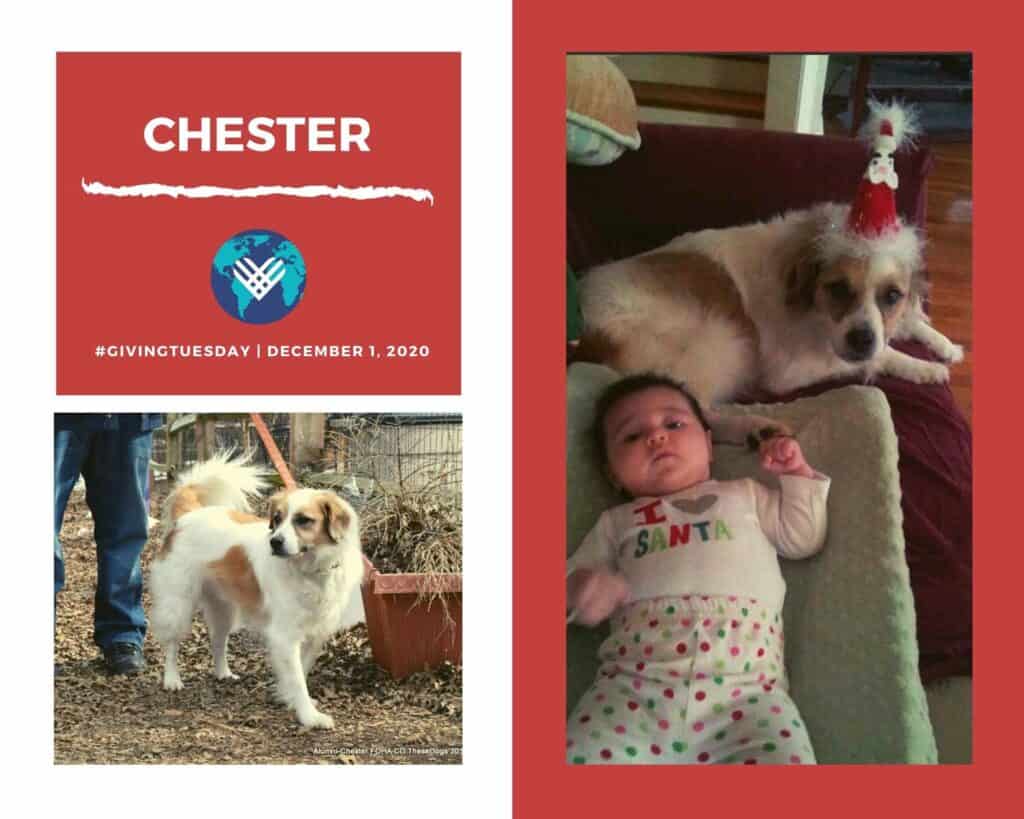 Thanks to Chester, we earned the happy moniker of "failed foster". When my husband and I decided to foster for FOHA, friends warned me that we would adopt the first dog we fostered…and they were right. When we arrived to take him home the FOHA team warned us that he may be afraid or resistant to go with us. Wrong! He jumped right in our car and never looked back. His first night with us sealed the deal when he walked over to me in the middle of the night and gave me the biggest kiss. 
Chester didn't just take care of us, he saved many other dogs too. He opened our eyes to the power of fostering. Over the years, we fostered more than 12 dogs. Chester was always there to help his fellow canines, reading their cues and giving them what they needed. He brought fearful dogs out of their shells and he was a companion to those in need.
Ten years later, at 13 years old, Chester is now a wonderful family dog for our 3 kids. We gave him his "own dog" and he and Bruno are constant companions. We couldn't be happier that Chester picked us all those years ago.