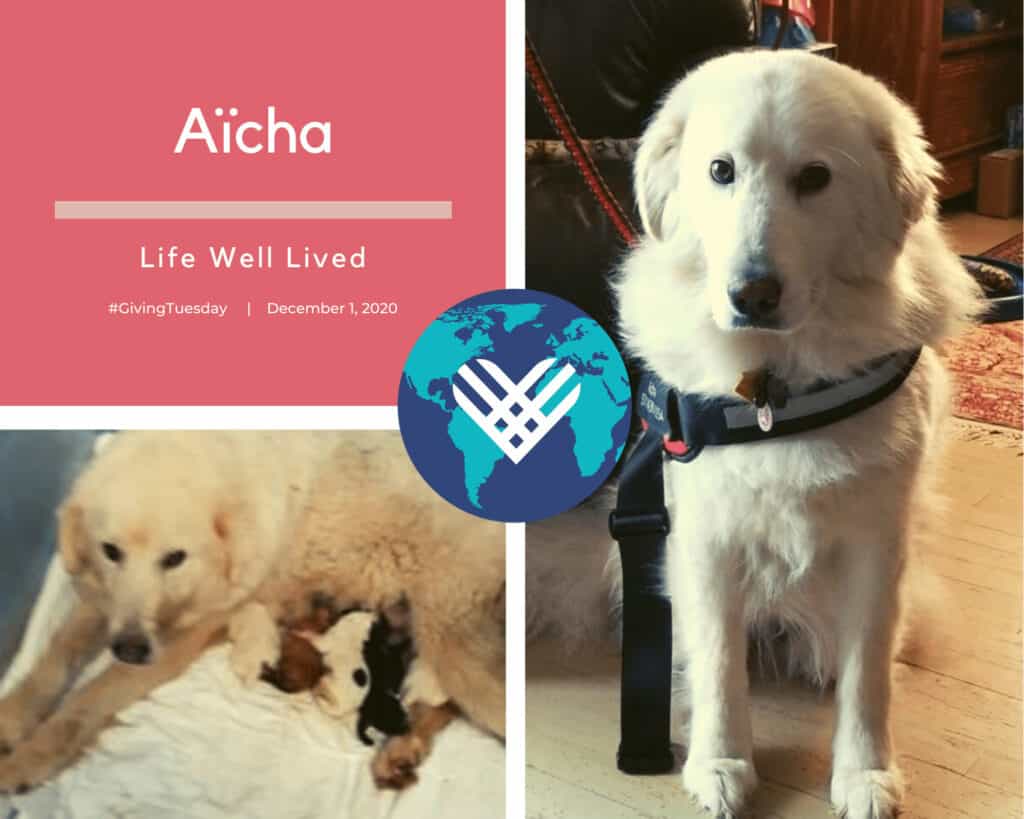 Captured in a barn by Russell County Animal Control, this shy dog had been on the run for a while and was very difficult to catch. Exhausted, dirty and pregnant she finally gave in willingly as if she knew she needed help. FOHA worked with Russell County to get this Mama and her five puppies boarded and cared for at a local vet. 
Once each puppy was placed in a forever home, Mama was discovered to have heartworms so was brought to FOHA for care. Through its Help A Heart program, FOHA partners with local vets to provide heartworm treatment and a foster home for recovery. Heartworm is expensive to treat, but dogs who survive go on to live normal, healthy lives. Mama received the medications and long-term care that is necessary to beat heartworm disease.
She is now fully recovered thanks to the support of donors like you, a loving foster and FOHA's Help A Heart program. Today this sweet, shy dog has found her forever home and her confidence. She enjoys long walks, her own bed and toys, and the love of a family. 
She even has a name of her own, Aicha, which means to "live life well".