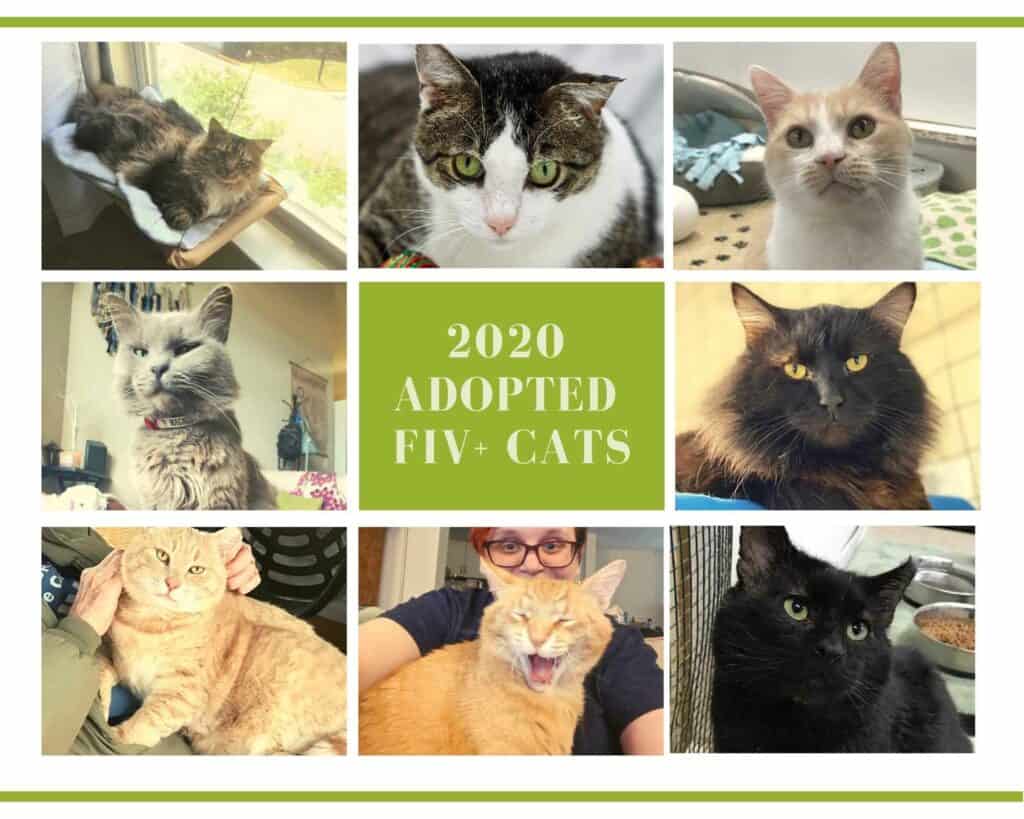 Feline Immunodeficiency Virus (FIV) was discovered in 1986 and is a feline only virus. It is primarily transmitted through a deep, penetrating bite (FIV cat to Non-FIV cat) where the virus is injected directly into the bloodstream via saliva.
Twenty years ago, much was unknown about this virus in the veterinary and shelter/rescue fields. Cats testing positive for the virus were immediately euthanized and countless cats lost their lives needlessly. Thanks to progressive and continuing research, much is now known about this virus.
Here are some important facts about FIV and FIV+ Cats:
FIV is only transmittable between cats. It cannot be passed to humans or other species of animals.
Transmission between cats typically occurs with a deep bite. Not by grooming, sharing food or water bowls, or litter boxes.
FIV+ cats can live long lives with proper care and food.  Care includes watching for and treating secondary infections, keeping your cat inside and feeding them a well balanced diet.  Your vet may recommend routine blood work as well.
FOHA opened a very special communal FIV cattery in 2005. That first year, 5 FIV positive cats were adopted. In 2006, that number doubled to 10 and we have been saving and adopting FIV positive cats to their forever homes ever since and educating the public about FIV.
FOHA is proud to be one of a handful of shelters and rescues in Virginia that consistently rescues cats testing positive for FIV.
If you are interested in adopting one of our cats or kittens, click here!