Hey there,
My name is Sophie, and let me tell you, age is just a number for me! Despite being an ol' lady, I still have that puppy spirit running through my veins. I'm a proud Labrador, and boy, do I embrace all the fun and excitement life has to offer.
As I find myself in this new environment, I can't help but feel a sense of joy and anticipation. It's a fresh start for me, and I'm ready to make the most of it. Every day is an adventure, and I'm thrilled to see what lies ahead.
Currently, I'm on the lookout for a foster home where I can feel safe and comfortable while I search for my forever family. Having a loving foster home will make all the difference in my journey, and I can't wait to have a place to call my own, even if it's just for a little while.
Now, here's an important detail about me: I would be best in a home without cats or smaller dogs. You see, my Labrador instincts sometimes make me a bit too interested in chasing smaller creatures. I just want to ensure that I'm in an environment where everyone feels safe and comfortable.
You know what really warms my heart? Cuddling up to staff and volunteers. There's something so comforting about their presence, and I'm a pro at snuggling up and enjoying some quality bonding time. It's in those moments that I truly feel loved and cared for.
Oh, and let's not forget about toys! I have a soft spot for soft plush toys. They bring out the playful side of me, and I love nothing more than tossing them around and engaging in a spirited game of fetch.
If you're seeking a sweet and lovable companion, I'm here, ready to bring joy and laughter into your life. My youthful spirit and unwavering affection will warm your heart and make every day a little brighter.
Consider opening your home to me, Sophie, and let's embark on this exciting journey together. I promise to be your loyal and devoted companion, showering you with love and bringing a smile to your face. With a little patience and understanding, we'll create an unbreakable bond that lasts a lifetime.
Come meet me, and let's start our new chapter full of cuddles, playtime, and endless happiness.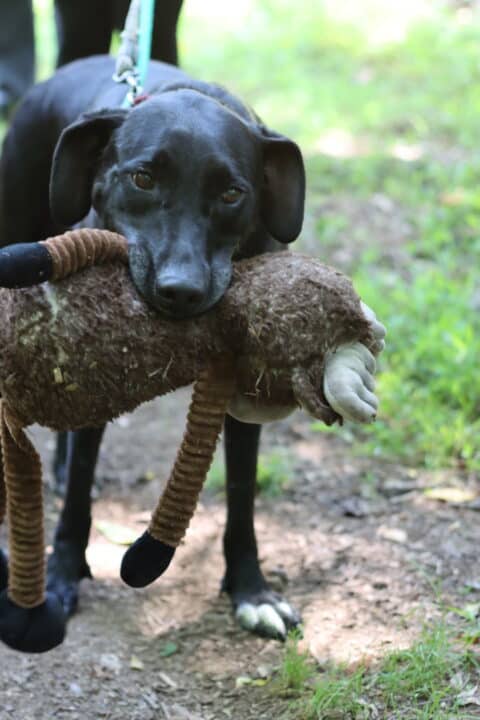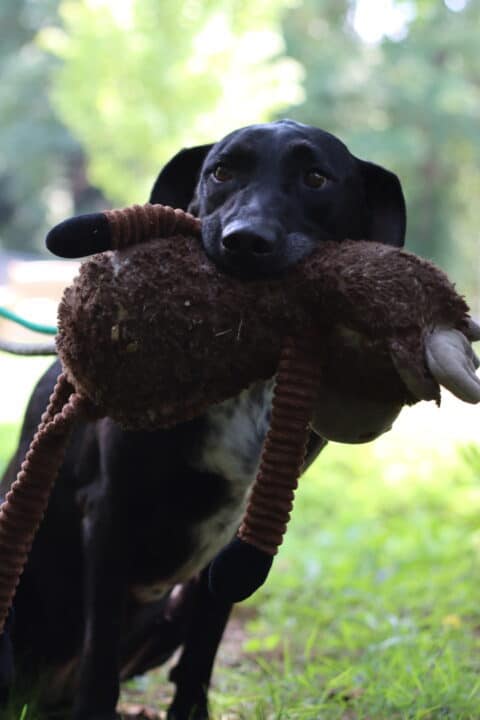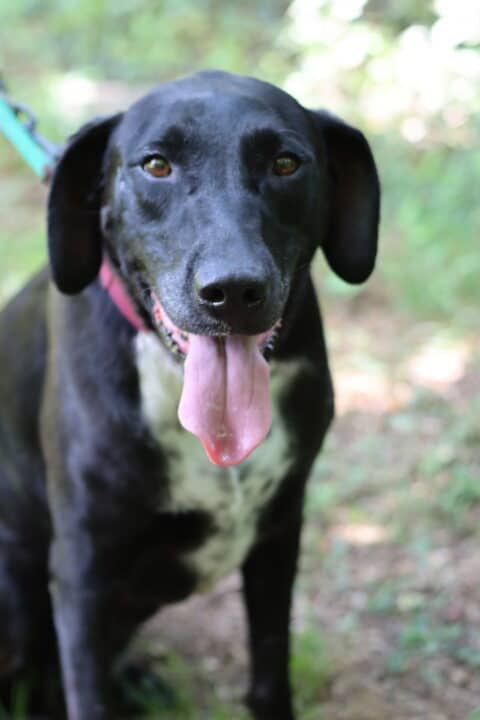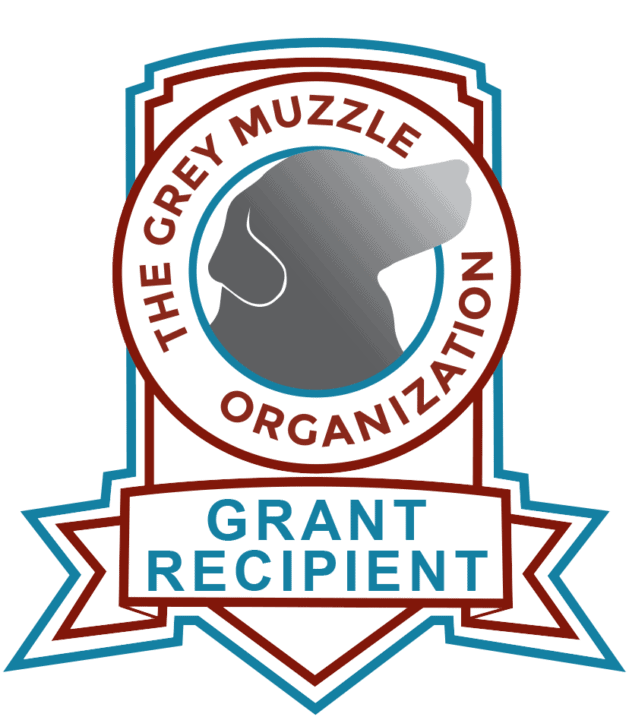 Sophie is supported by a grant from Grey Muzzle Organization.
Sophie's Medical Information
Sophie is in her golden years, so she has slowed down quite a bit. Sophie has what is called Degenerative Joint Disease (DJD) in her hips, which means her hip socket is wearing down and not as strong as it used to be. This causes her to walk a little funny in her back end, she also doesn't like stairs due to this reason. Sophie will be on joint supplements, an anti-inflammatory pill and an injectable medication called Adequan. Her injections will be every 2 weeks to once a month, they are very easy to give and she sits very well for them, especially if she has a stuffed animal in her mouth! We can teach you how to give these injections to help Sophie live out her golden years with less pain.