Lucky me!
I already have a pending adoption! Please take a look at some of my other friends who are still available for adoption.
Hi, I'm Cooper, and I'm a true blue bloodhound. My nose is my superpower, and when I catch a scent, I can't help but bay and follow it wherever it leads me. But when I'm not hot on the trail of a scent, I'm just a big goofball who loves to have fun.  
I lived for the last two years in a home with two adults.  Through no fault of my own and due to a change in my family's circumstances, I am looking for a new family to call my own.  I really miss my family, but they provided lots of great information about me to share with you.  
I'm an affectionate dog and I love getting attention from my human family. I'm also moderately active, so I enjoy going for walks and playing with my toys, but I'm also happy to lounge around the house with you.
I'm a friendly dog and my prior family says I get along well with children and most other dogs.  I'm also house trained, so you don't have to worry about accidents in the house. I walk well on the leash, and I know several commands, including sit, stay, lie down, no jump, come, and no bark.
Overall, I am nearly as perfect as any dog could be.  However, I do have one weakness: I'm scared of thunder.  If a storm rolls in, I'll need my family to provide me with a place that helps me feel safe. But other than that, I'm the best dog you could ever ask for!
If you think I may be the one for you, fill out a no-obligation application to make an appointment to meet me.  Hope to see you soon!  Love, Cooper
Check out my before and after pictures!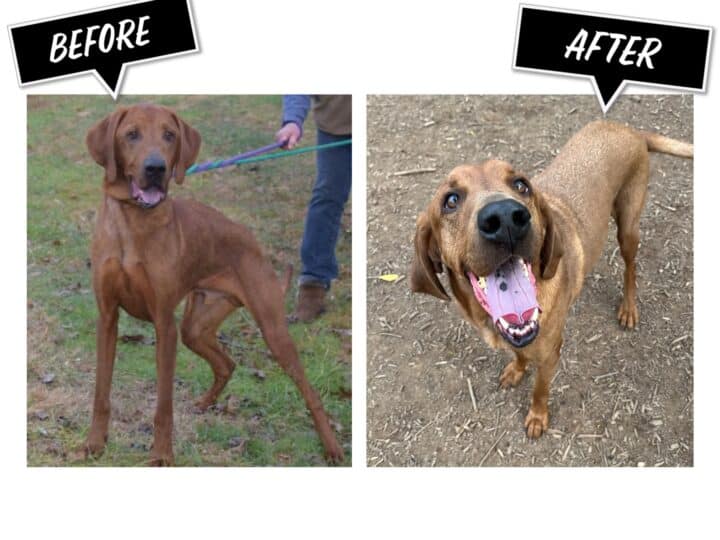 Here are some pictures my fans took of me at a recent event: