Hey there,
My name is Moose, and life has been quite the rollercoaster ride for me and my sister, Misty. We went through a heartbreaking experience when we lost our home and family. But thanks to the incredible folks at FOHA (Friends of Homeless Animals), we were given a second chance to find a loving forever home.
Since arriving at FOHA, I've been adjusting and settling into my new surroundings. One of the highlights of my days is joining dog play groups. There's something magical about the energy and joy that fills the air when I'm surrounded by fellow canines. I have a blast running around, playing, and just being my goofy self. Play groups have become a source of happiness and socialization for me, and I can't get enough of them.
I'm thrilled to share that I've become a favorite among the volunteers at FOHA. They've recognized my gentle and loving nature, and it warms my heart to know that I've made such a positive impression on them. I'm a big softie at heart, and my charming personality shines through every interaction.
When you meet me, you'll quickly realize that I'm a big teddy bear who loves cuddles and snuggles. My fluffy fur is irresistible, and I'll gladly soak up all the affection and attention you're willing to give. With my loving disposition, I'm the perfect companion for those cozy nights on the couch or outdoor adventures filled with laughter.
If you're searching for a loyal and fun-loving canine companion, look no further—I'm right here, ready to become your best friend. We'll share unforgettable moments, embark on exciting adventures, and create a bond that will last a lifetime. My presence in your life will bring you joy, comfort, and endless love.
Visit FOHA, and let's meet in person. I'll show you just how much happiness and affection I can bring into your life. Choosing me, Moose, means welcoming a cherished furry family member who will fill your days with warmth and laughter.
Together, we'll create a beautiful story of companionship and unconditional love. Don't wait too long—I'm eagerly waiting to become a part of your family and embark on this incredible journey with you.
New fact – no kitties for me. I am way too interested!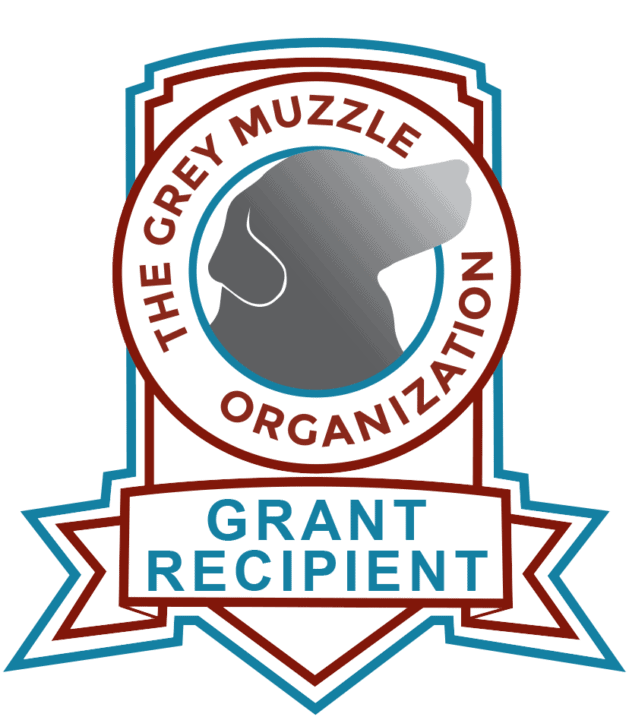 Moose is supported by a grant from Grey Muzzle Organization.