Hi! I'm Mars!
I may have a space name but to me everything is like an alien planet! I'm blind and almost deaf so every time I get out it's like I'm discovering a new planet.
I may need some time but I'm actually a great explorer of new surroundings. Sure, I bump into some things but once I have the layout of the space I'm in, you'd be pretty impressed with how well I navigate!
I'm getting used to learning what love is and need some patience as I learn how nice it can be to be pet and loved.
An out of this world explorer ready to find a safe place to land!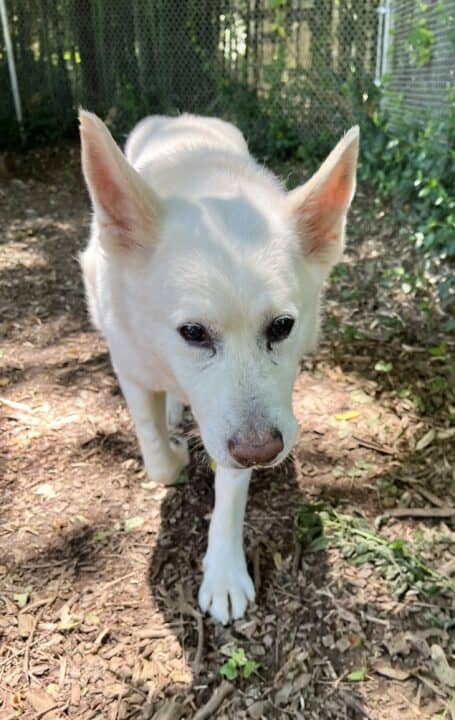 Mars's Medical Information
I am almost 100% deaf and blind. I will need a special family to help me navigate.