Hello world! I'm Kali!
I haven't met you yet but I already love you!
I am a happy girl who loves to play with my two legged and four legged friends. My favorite thing to do is play fetch! I could play all day if you let me! I sometimes get too excited and may try to eat the tennis ball!
I'm also quite smart! I already know how to sit and with some time and patience I'm ready and willing to learn more!
Because I get so excited to be out with my friends, I can be a bit strong. I just need someone to show me the way and I'm sure I'll be happy to walk along side you on the trail and through life!
If you would like to come meet me and get to know more about me, submit an application and we can set up a time to get to know each other. See you soon!!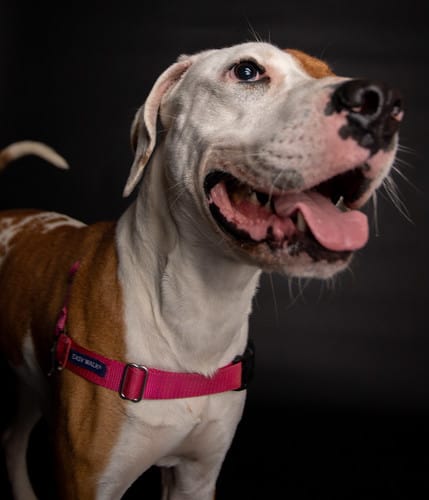 Kali's Medical Information
The FOHA Medical Team says I need to be spayed before my adoption can be finalized. That doesn't mean I can't become a member of your family now.  Once the adoption application process is complete, my adoption will be considered a "Foster with Intent to Adopt".  That means I get to live with you and you will take me to one of FOHA's approved partner veterinarians for my medical treatment. FOHA will financially cover the costs.  Once my treatment is completed, we will be able to finalize my adoption and I will be forever yours.