Lucky me!
I already have a pending adoption! Please take a look at some of my other friends who are still available for adoption.
Hello there! I'm Jackie! I'm looking for a new leash on life!
I'm a sweet wiggle worm ready to wiggle my way right into your heart!
I can be a little bouncy when I see my friends come to take me for a walk. But I make sure to wait patiently while I get harnessed.
Once I'm out and about you'll find I calm down and get to focus on exploring. I am still learning and haven't quite figured out play yet but I know I'll catch on soon! I'm a quick study and want to learn!
I aspire to be an explorer but once an exploration is done, my goal is to be a lap dog. I'm very snuggly and eager to give all my wiggly love!
If you would like to come meet me, submit an application and we can set up a time to get to know each other.  Hopping… I mean hoping to see you soon!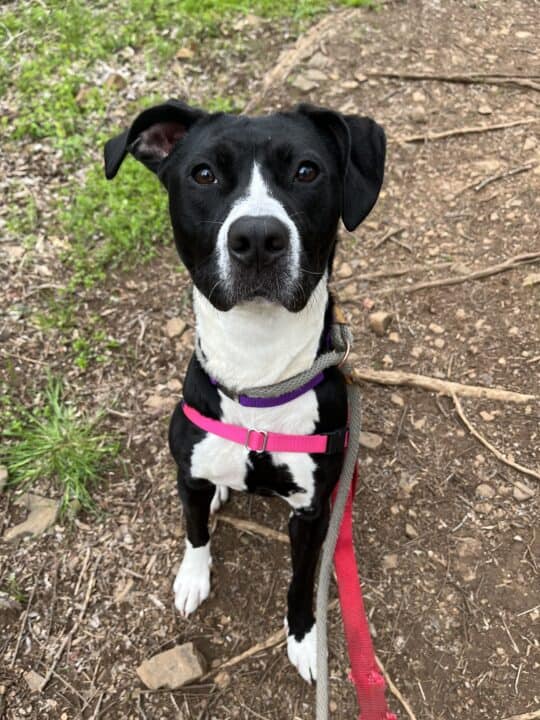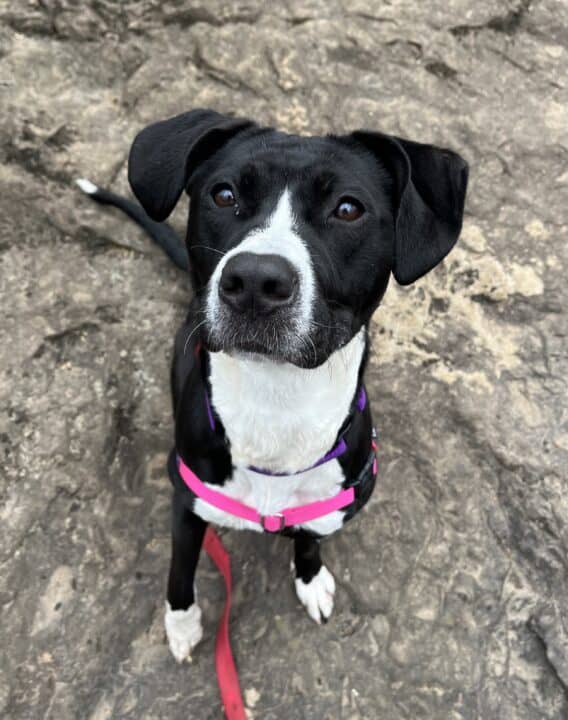 Jackie's Medical Information
The FOHA Medical Team says I need to be spayed before my adoption can be finalized.  That doesn't mean I can't become a member of your family now.  Once the adoption application process is complete, my adoption will be considered a "Foster with Intent to Adopt".  That means I get to live with you and you will take me to one of FOHA's approved partner veterinarians for my medical treatment. FOHA will financially cover the costs.  Once my treatment is completed, we will be able to finalize my adoption and I will be forever yours.