I know you! 
You grew up playing catch and throwing a ball around. You enjoy being in the great outdoors. You thrive on activity. 
Well then, you should get to know me! 
I am Gabe…and we share the same playful nature. I am a handsome, male, German Shepherd mix.  Not sure what I am mixed with, because I feel and act like a Shepherd!  A perfect day for me is getting up and taking a long walk. Then, running around the yard fetching toys. And, playing catch, and catch, and more catch. I can jump up and grab anything on the first try—balls, treats (especially treats!), and other toys. 
After this, maybe a brief rest and, if you are up for it, more catch—anywhere in the house, yard….Just throw it and I will catch it!  And finally, a quiet night at home, just being with my people. 
Being a smart shepherd, I can learn anything you want to teach me.  In fact, I completed a 4-week training class where I got to learn all kinds of new things.   I am not that big, just the perfect size for your home. Please come visit me and take me to the play yard!    
I must admit, I really like to be the center of attention and would do best with no children, other dogs or cats. Maybe birds? 
Since I have reached my golden years, I am eligible for the Senior Care Plan (learn more here). If you have additional questions, please use our Contact Us form and select Senior Care Plan Questions.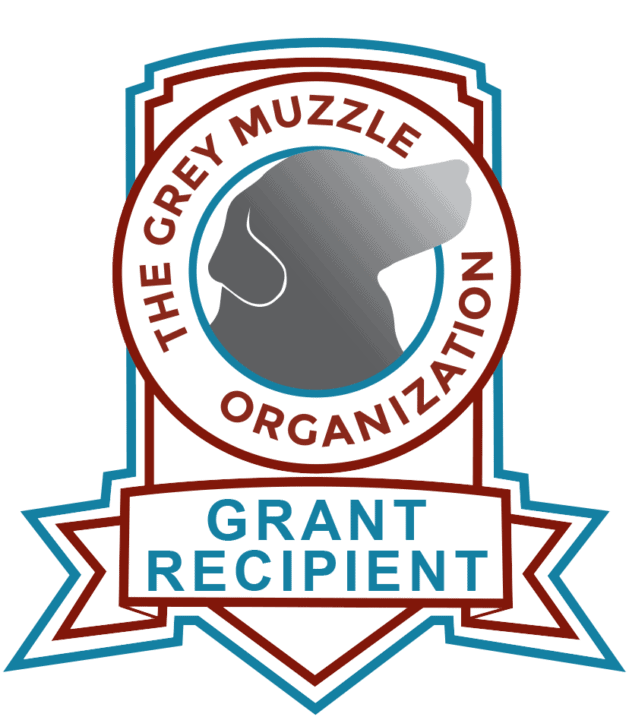 Gabe is supported by a grant from Grey Muzzle Organization.
Gabe is sponsored by: Graydon Loar – In honor of Amy L.

Gabe's Special Video!!