Hey there, I'm Carly, and I've got a story to share with you. You see, I started my journey as a young momma cat. Life moved pretty fast for me, and I didn't even get the chance to experience the joys of being a carefree young cat before I became a mom. But now, my kittens have all found their forever homes, and it's my turn to find mine.
I may have started as a mom, but I'm still a young and vibrant gal at heart. I'm learning how to embrace my playful side and become a gentle player. With a bit of patience and a lot of love, I'm discovering the joy of chasing toys and pouncing on feathered friends.
One thing you should know about me is that I'm incredibly affectionate. There's nothing I love more than snuggling up with my human, sharing cuddles and warmth. I'm a great companion for those cozy evenings on the couch.
I also have a bit of a bird-watching hobby. I find endless entertainment in watching those feathered creatures go about their business outside the window. It's quite the show!
Now that my momma days are behind me, I'm ready to embark on a new adventure with a forever family. If you're looking for a young, affectionate, and playful companion, I might just be the one for you. Let's create beautiful memories together and make the most of my second chance at being a carefree kitty. Shall we start this new chapter together? 🐾❤️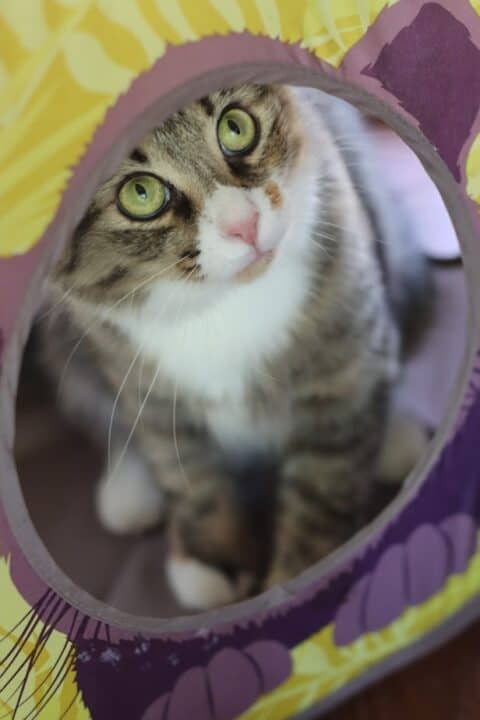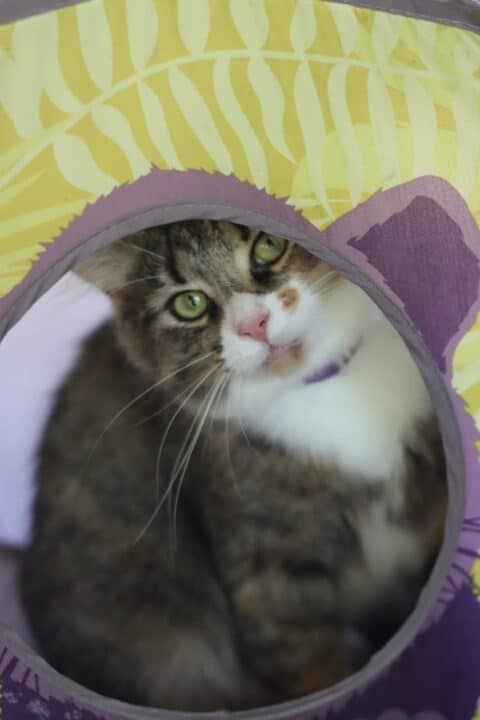 Carly's Medical Information
There is something else that I want to share with you. I have FIV, that's what I have but it is NOT who I AM! Please don't let that scare you away.   I want you to know that FIV+ cats can and DO live long, healthy, and normal lives when given the chance. In fact, statistically, most FIV cats live as long as their indoor counterparts (13-18 years), and much longer than cats that live outdoors (3-8 years). There are many reported cases where FIV+ cats live well into old age without ever showing any symptoms. It's important to note that dogs, other pets, and humans are absolutely immune to FIV. The virus itself is astonishingly frail and can live outside of the body for only a few seconds. The virus is also extremely slow-acting, so it is unlikely to pose any threat to other cats in the household.   I am a sweet and loving kitty who just wants a warm and safe place to call home. If you are willing to give me a chance, I promise to bring you years of joy and companionship. So please come and meet me, and see for yourself that FIV+ cats are just as wonderful and deserving of love as any other cat.   Read more about FIV at https://www.fivcatrescue.org/