Hello! I'm Bellatrix!
Unlike my namesake from that movie, I am a ray of sunshine and a true joy to be around! I love meeting new people, and I'll greet you a tail wag so happy that it makes my whole body wiggle. I know "sit" and "down" and I'm eager to learn more. Because I'm excited to see everyone, I can be a little strong when walking but I know with a tiny bit of patience and some yummy treats, I'll stay right by your side.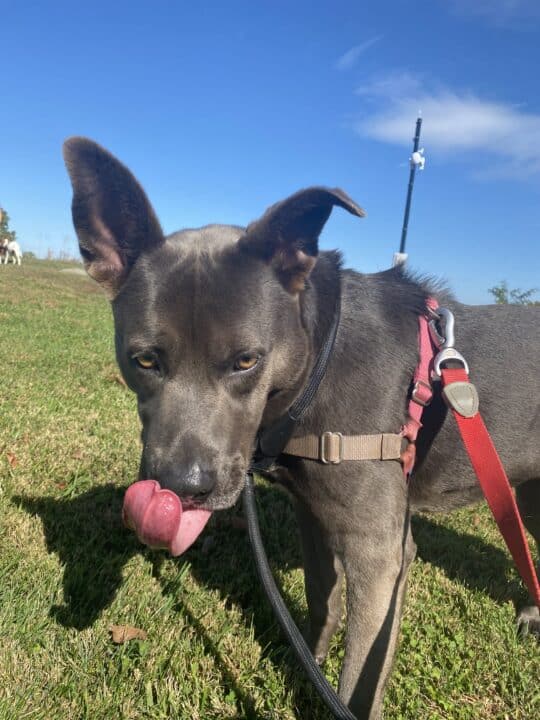 I hope my forever family will fine me soon!